LA GUINGUETTE
Restaurant - Tapas bar, Bar and ice-cream, Grill restaurant, Open-air café or dancing, Salad bar
A pleasant restaurant located on the banks of the Canal du Midi, near Château d'Argens. A real tavern. Regional Platter.
Guides : Guide du Routard, Le petit futé
Labels :
Handicaped acces : Yes
Specialities : Grill/barbecue, mediterranean cuisine, fish, traditional cuisine, vegetarian cuisine, tapas
Spoken languages : English, Spanish

Opening hours : From 05/06/2020 to 18/10/2020 from 12:00 in 19:00 and from 14:30 in 21:30

Rates : Adult menu from €14,00 in €36,00
A la carte from €10,00 in €30,00
Accepted groups : Yes
Means of payment : Credit card, cash, eurocard - mastercard, visa
Access :


Facilities :
High chair/booster seat

Terrace
Services :
Wifi Internet access

Baggage deposit

Electric charging point
Offer of the moment / News
du 01/07/2020 au 18/10/2020
Notre cuisine est ouverte pour la préparation de vos commandes drive de 12h à 14h et de 19h à 21h.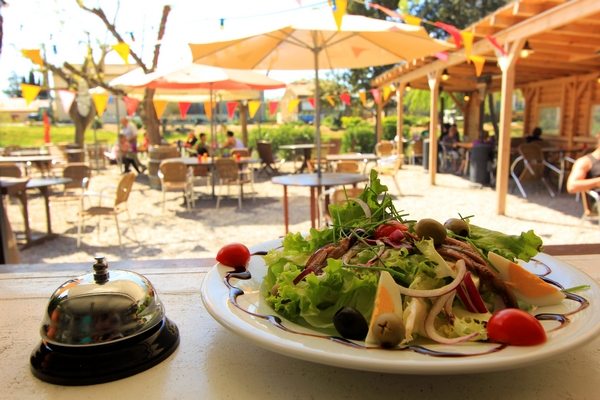 /B_details>