Do you know the all-terrain electric scooter ?! It's a great activity to discover the area while having fun without getting tired! Raphaël from Session Outdoor accompanies you for an outing rich in emotions. Tested and validated!
The all-terrain electric trott, what are aquò ?
The all-terrain 'elec' trott is a kind of pedal-less bicycle that you can stand on. You can do it from 8 years old (depending on the size), even if you are beginner. Contact us Raphael de Outdoor session for more info! It offers accompanied walks from a few hours to a half-day or a day and several places possible output.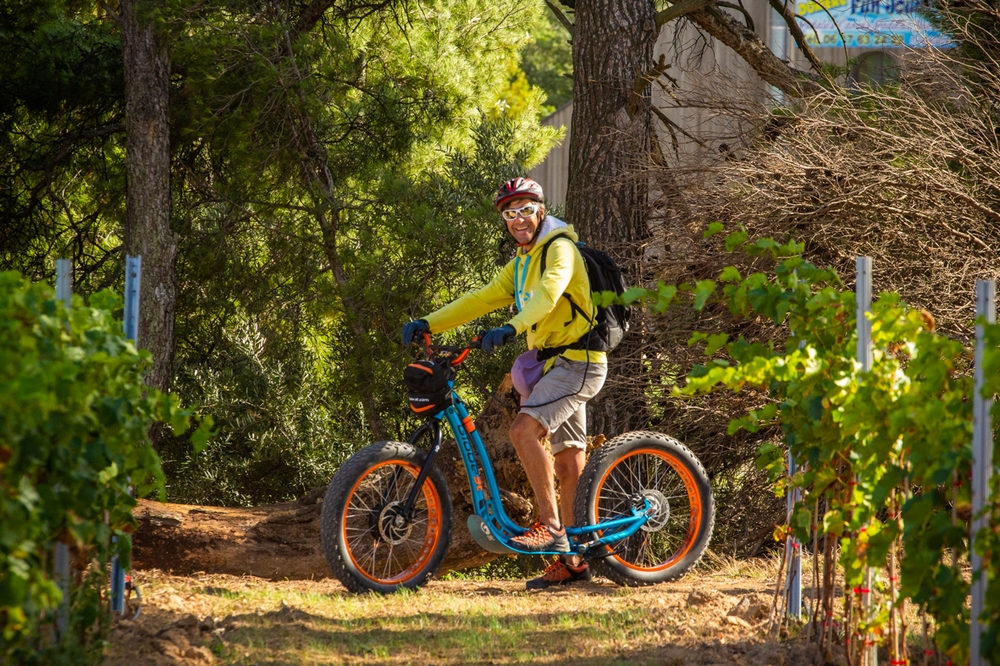 We set off on our cars!
Raphaël is waiting for us at the meeting place, at Homps. He quickly explains how the all-terrain 'elec' trott works and gives us instructions, helmet and gloves. We're ready to go! The getting started is easy and you quickly get carried away by the feeling of speed.
The Jouarres Lake Tour
It is for the Tour of the Lac de Jouarres walk that we have opted for. The paths are wide and well marked, perfect for a first walk. The landscape around the lake is superb and we have swimwear in the backpack for the break at the lake beach. We extend the route by passing along the Canal du Midi and through the vines. We quickly gain confidence and we offer good sensations!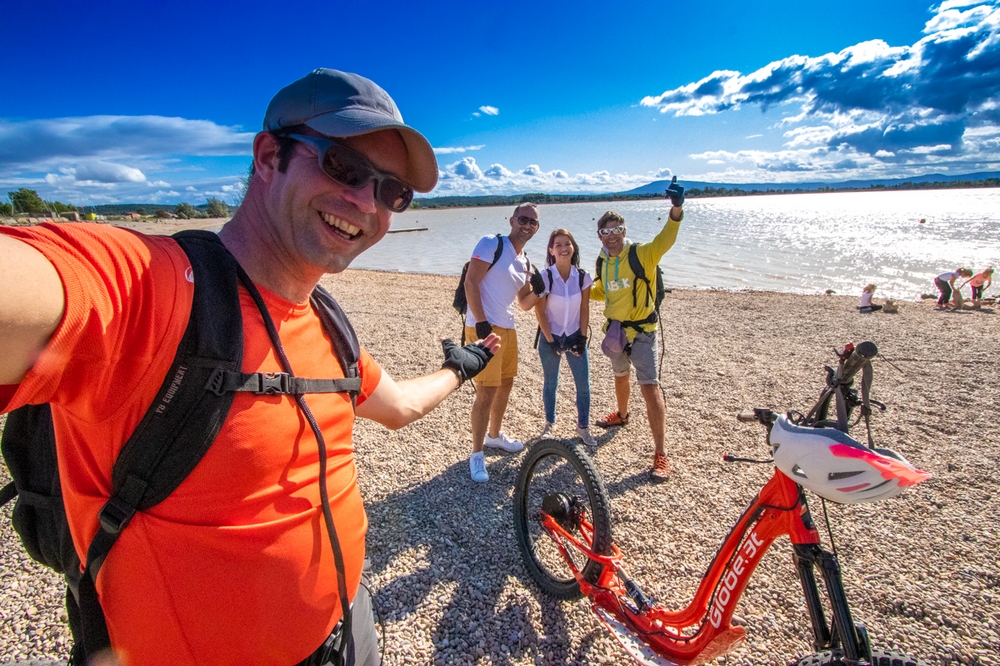 Tasting break!
Raphaël proposes to organize a wine tasting. We were not going to miss this opportunity! It is at the House of Wines of Minervois à Homps that we stopped to discover the wines of this appellation. Another great time!