Hiking with a donkey is a most rewarding adventure. The donkey is a peaceful companion who will help you discover the country at his own pace, with kindness and complicity.
The donkey, an ideal walking companion
Donkeys are excellent walking companions, calm, patient and enduring. Their sure feet easily walk the paths of the country. And since they are nice, they carry the children on their backs (less than 40 kg) and various backpacker's business in exchange for a few hugs and thistles to nibble on along the way!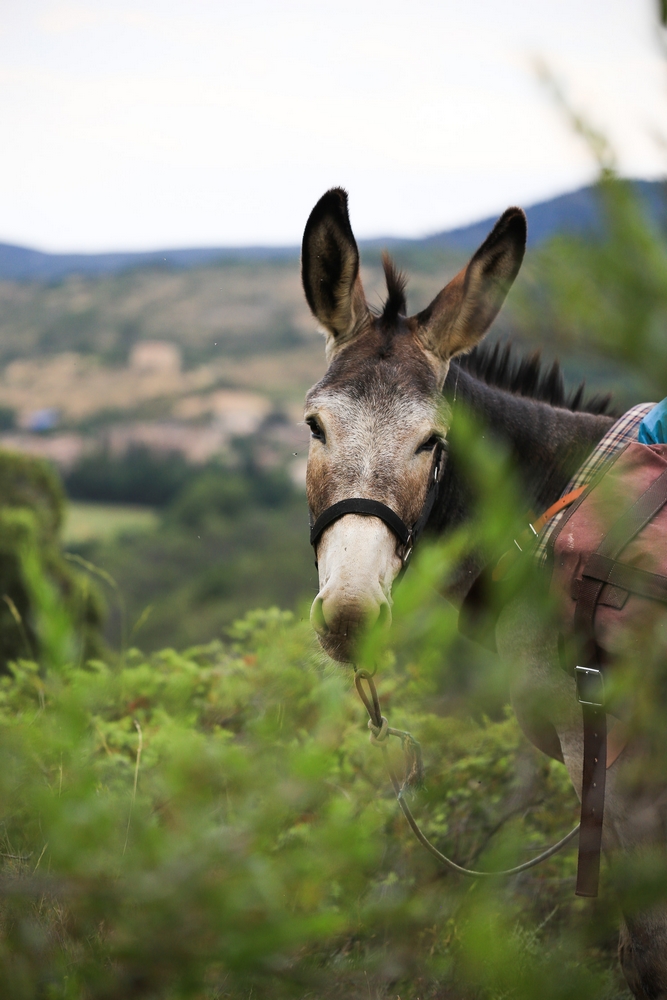 Talk to him with gentleness and respect, it will then reveal its secret to discover the soul of the country: take your time, listen, smell, contemplate.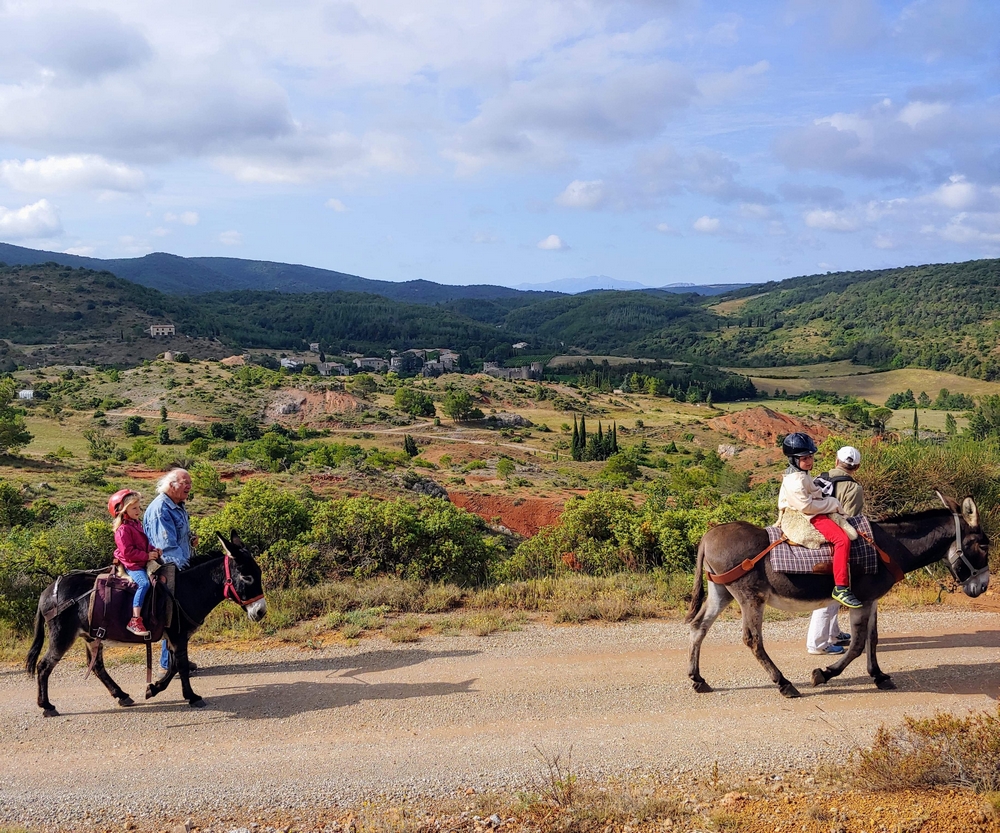 The donkey will also know how to be accomplice of the parents who are struggling to convince their children to go hiking!
Half-day or full-day walks
For a first, a simple stroll allows you to get acquainted with the donkey and its legendary character. A word of advice: never rush it! The donkey is very clever, sensitive and request gentleness and kindness. Promised, he will pay you back a hundredfold !
To know !
Children under 40 kg can climb on the back of the donkey with a suitable saddle. The older ones will also enjoy guiding him and whispering some secrets to his sweet ears. The donkey will be able to carry the picnic, the snack and the water!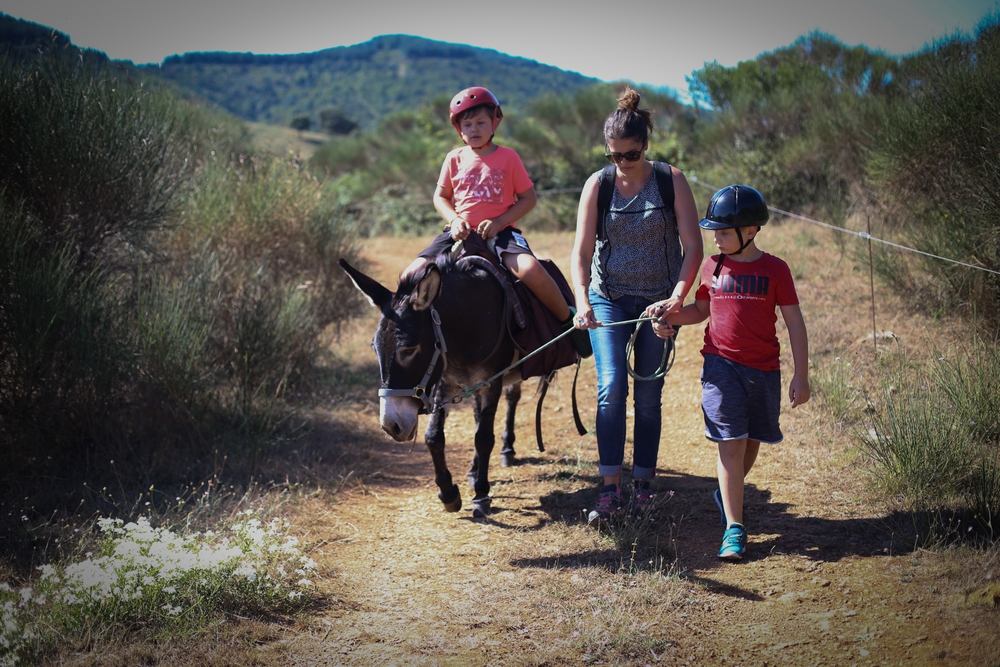 For a walk from a few hours to the day in the Hautes Corbières, two options are available to you (by appointment):
The Cathar Donkeys à Villerouge-Termenes which notably offer a signposted walk half a day around the village and its castle, or a day hike for the more athletic.
theAsinerie Quintill'ânes à quintillian which offers free or guided walks.
Minervois side, Paraz'anes also offers free or accompanied donkey rides, between scrubland, vineyards and the Canal du Midi.
Bivouac and roaming, let's go for the adventure!
To push the adventure further, The Cathar Donkeys also offer the bivouac hike : departure in the afternoon, sunset at the top, vigil and night in bivouac, return the next day at the end of the morning. And for the more adventurous, you can go roaming on a circuit of two days or more with night in bivouac or lodge, with assistance or in autonomy.