At the beginning of the evening, when the heat subsides, the time comes for a moment of relaxation which is here a real institution: having a drink on the terrace, discussing with your neighbors at the table, enjoying the surroundings while soaking up the atmosphere. of these small villages in the south ...
Let yourself be won over by the southern atmosphere ...
The villages of Corbières and Minervois often have a small cafe or bar on a plot, with a few tables in the shade of plane trees where you can sit down for a drink while letting time slip by in this typical southern atmosphere. People from here and elsewhere happily mix in these places of sociability that animate the heart of the villages when the hot hours have passed. Settling down on one of these terraces is immerse yourself in local life by taking the time as we do here.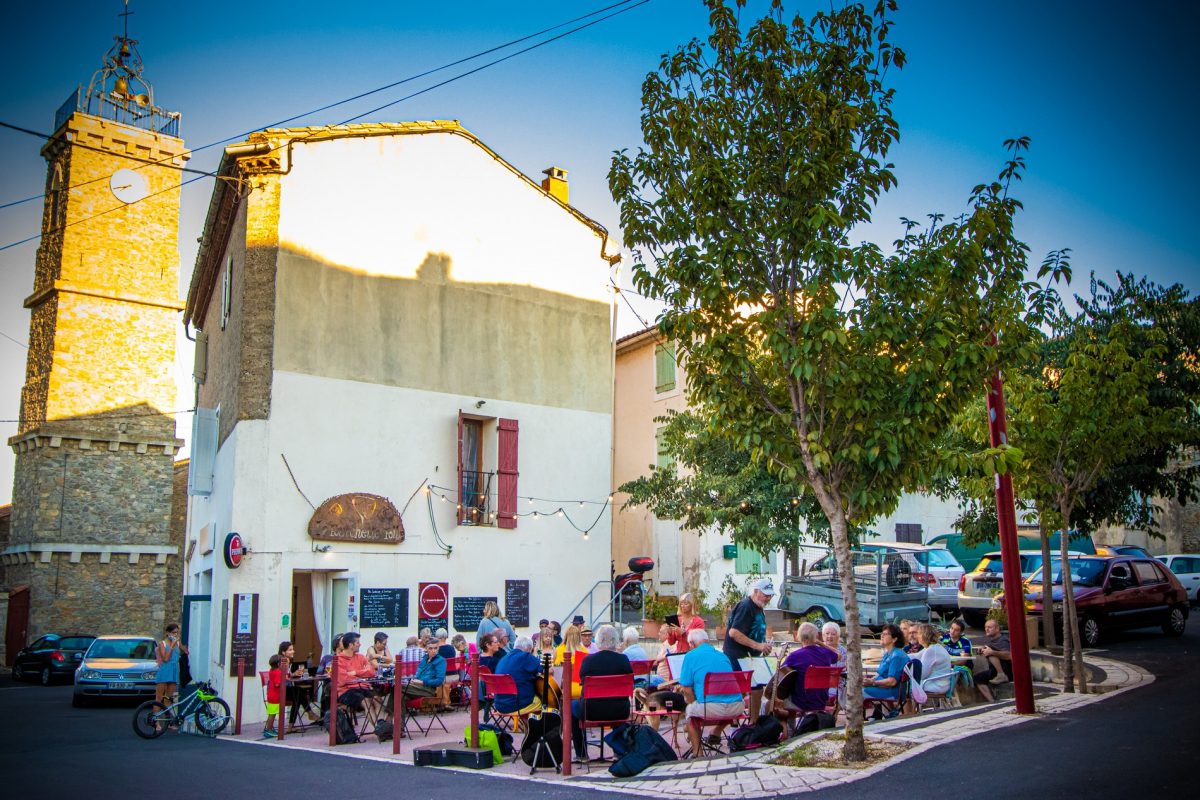 Terrace with a view ...
Another possibility, but not the least, to have a drink: find a terrace with a view ! In season, the Chateau Ollieux Romanis à Montseret proposes to The Toukéta of tapas and ultra local cuisine to accompany domain wines or friends. Installed on the heights of the property, the terrace which is accessed by taking a small path offers a panoramic view of the Corbières. A dream setting!