The almond trees are starting to bloom, a sign that spring is fast approaching! The opportunity to go for a walk to admire the quiverings of nature awakening.
At the bend of the paths
Almond trees thrive in our Mediterranean lands and flourish in the scrubland and along the edge of the vines. Since the beginning of February, the first white or pink flowers appear on their branches. A few days later, if the weather is mild and sunny, the flowering becomes abundant and invites you to contemplate the reborn nature. Let yourself be guided by this sweet scent of honey and by humming bees who also love almond blossoms.
The almond trees that dot our landscapes have often been planted in order to delineate the vine plots. They also provide both shade and fruit to the winemaker.
Ideal for walkers in search of these early bloomers is therefore to look for spaces where Vine is present. The dazzling flowers contrast with the raw vines, still devoid of leaves, offering enchanting landscapes.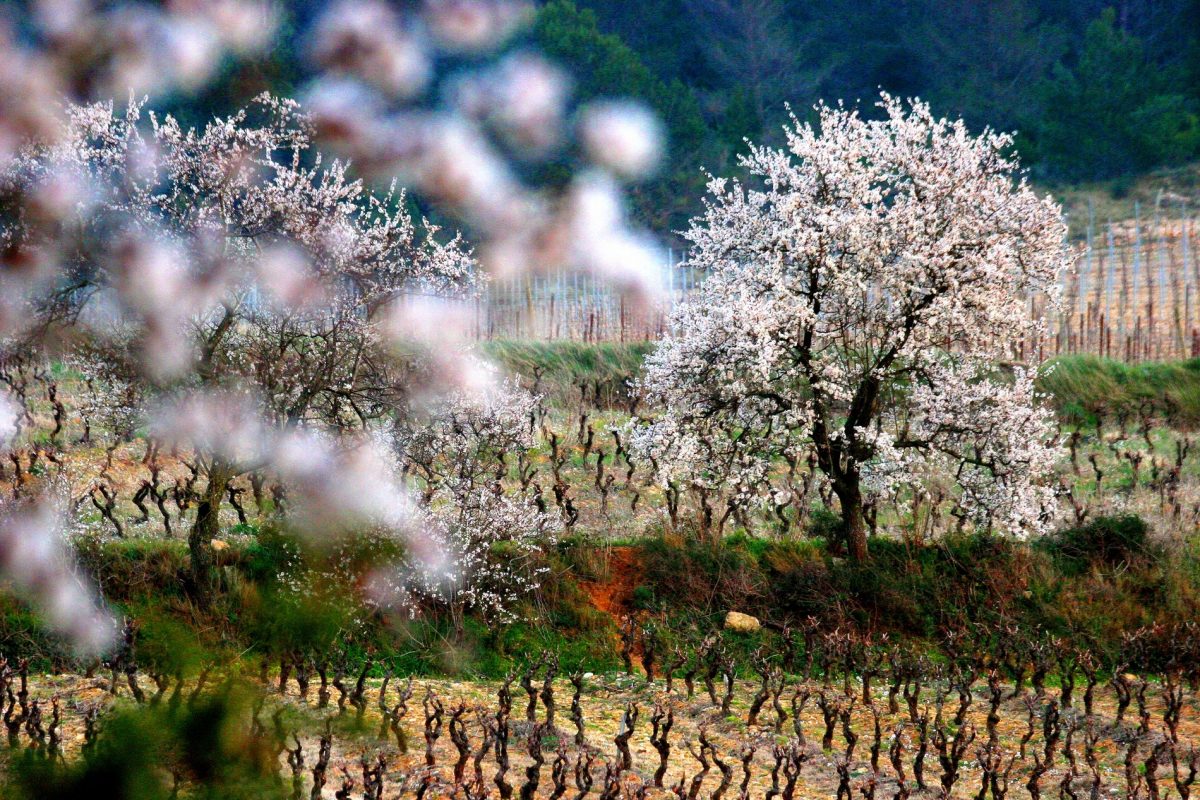 Some Almonds are bitter, others not and it is very difficult to make the distinction without tasting them.
Song of the Almond Tree, Léon Cordas

Already my window
i have a note:
filha despulhada,
the ametla trencada,
s'esmòu la flor blanca
in the wind of February,
la fuèlha Afinada,
from cocut al pè.
Per say polida
Avelana will say,
of capitadas amors
will say ametlons,
la man jos la FAUTA
lo jaç dins la bauca
the ametla will tend
coma los potons;
the ametla that hoped
dins his brèça clòt
per other sasons.
Morís la vièlha
if you last
del floc de ferratja
of an ametlièr soil
that his ombra tèunha
cobrís his reiaume
e farà flors blancas
another febrièr.
Per dire caucanha
Avelana will say,
per say my lenha
of a vièlh ametlièr.