Le Terroir of Fitou is deployed between the sea and the Corbières in 9 municipalities of the Aude. To appreciate its magnitude, you have to gain height. So after winning Our Lady of Recaouffa, the high-altitude terroir of Haut Fitou, is open to view: landscapes of hillsides, narrow valleys with schist and clay-limestone soils.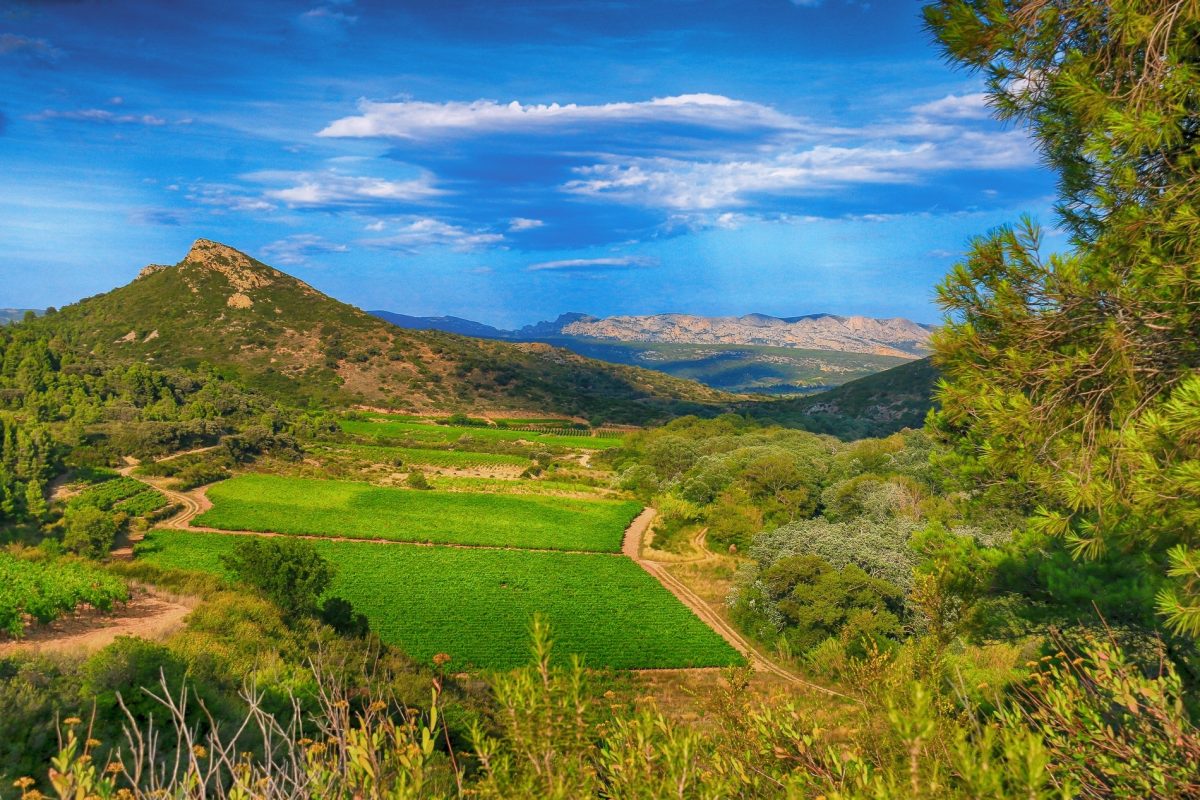 Wines shaped by the Mediterranean climate
This terroir produces deep red wines, renowned for their power which they owe to Carignan (40%), a traditional grape variety, and their elegance to Syrah (40%). Grenache noir and Mourvèdre (20%) provide velvety and finesse. The red wines are aged for at least nine months, often in oak barrels.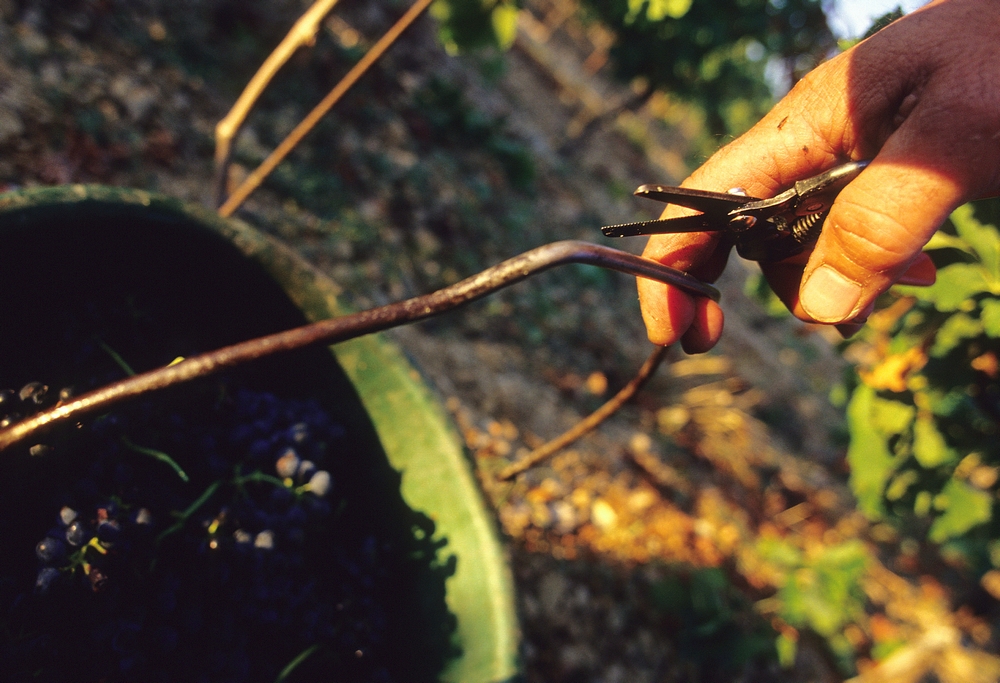 A historic terroir
Fitou is a historic terroir and wine in several ways. First of all, this part of the Corbières was chosen more than two thousand years ago by the Greeks then the Romans for the establishment of a first vineyard. Production continued throughout the Middle Ages and Modern times, but the undisputed champion of Fitou was François Rabelais, a great fan of "Vin de Palme". Finally, it is in the twentieth century that Fitou asserts its modernity, becoming the first AOC of Languedoc wines in 1948.
Today, the small access road to the Aguilar castle meanders through this vineyard, of which we take full measure, during the ascent of this exceptional medieval site.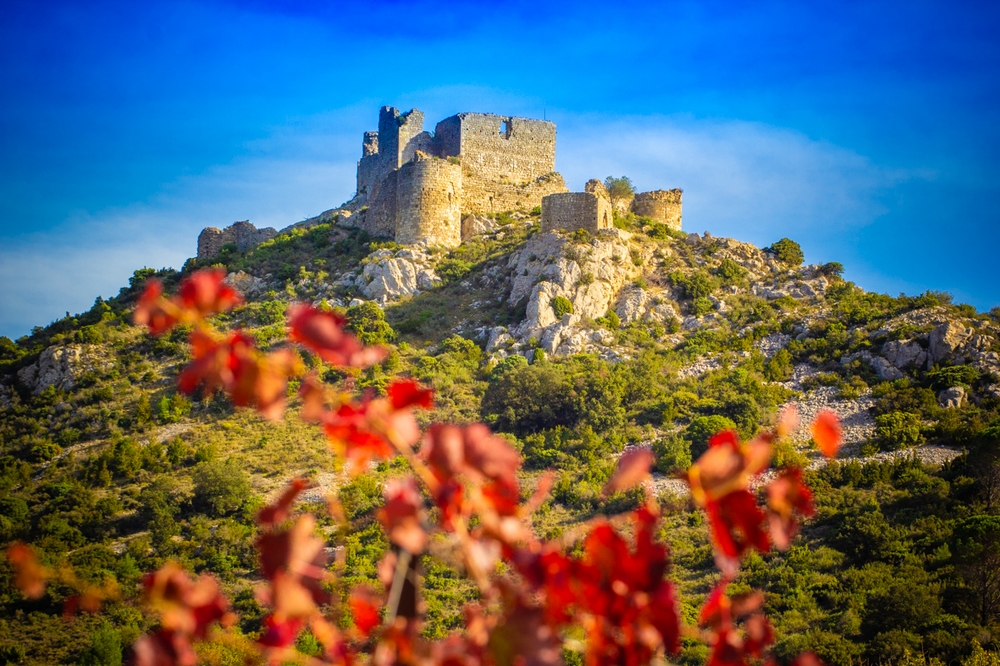 Where to find Fitou wines?
The ideal is to go to the tasting cellars to discover the typicity of this terroir with Mediterranean influences.
After the sopa a cup of wine pana an escut to the doctor
Translation : A glass of wine after the soup: no need to go see the doctor.