A stone's throw from Lagrasse, the charming little village of Ribaute is crossed by the Orbieu river. Upstream of the stone bridge, we meet to refresh ourselves in a picturesque setting.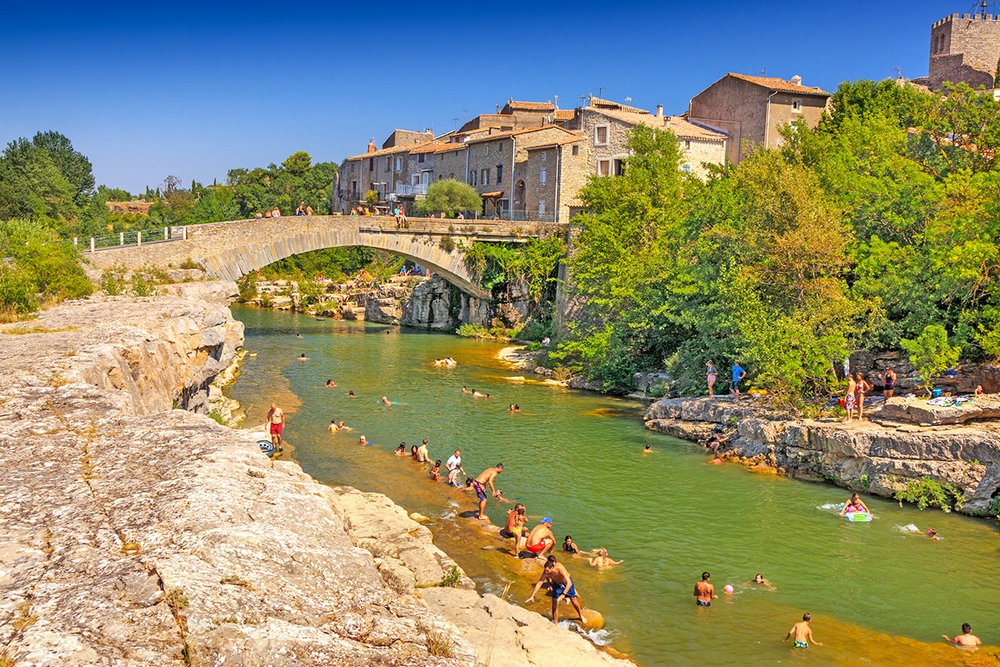 Swimming at Les Fargues lake
You can sit freely under trees and on stone slabs, being careful not to slip. The swimming is supervised in summer at the level of Fargues lake, located upstream of the rocky area and waterfalls.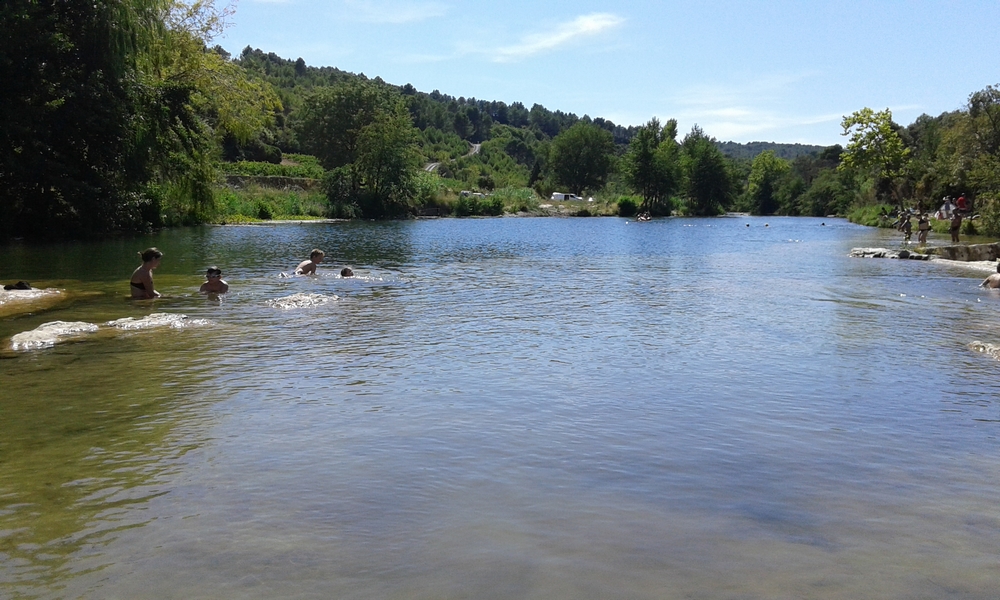 We do not recommend swimming outside the supervised area and supervision times (in case of doubt about the times, inquire by calling the town hall of Ribaute on 04 68 43 14 07). You can leave your vehicle at the parking area located on the other side of the bridge when coming from the village.
---
An idyllic setting for a picnic break
If the season is not yet suitable for swimming, the place is also ideal for a simple picnic by the water or to leaf through a book on the rocks, in the sun. Why not schedule for example a break here duringa mountain bike trip ?