Bathing in the river at the foot of the majestic Lagrasse abbey… Here is a great program to complete the visit of the village and its monuments!
Bathe in the Orbieu river in Lagrasse.
La river which crosses Lagrasse is a tributary of the Aude, the Orbieu. Lagrassiens and vacationers meet there to bathe. The Saint-Jean lake, monitored in season, is located upstream of the footbridge which allows to reach the abbey of Lagrasse from the heart of the village. You can sit under the ash trees to enjoy the surroundings and cool off under the watchful eye of the lifeguard.
It is also possible to find by moving away a little a quiet corner to rest at the water's edge, read a book, enjoy the enchanting landscape ...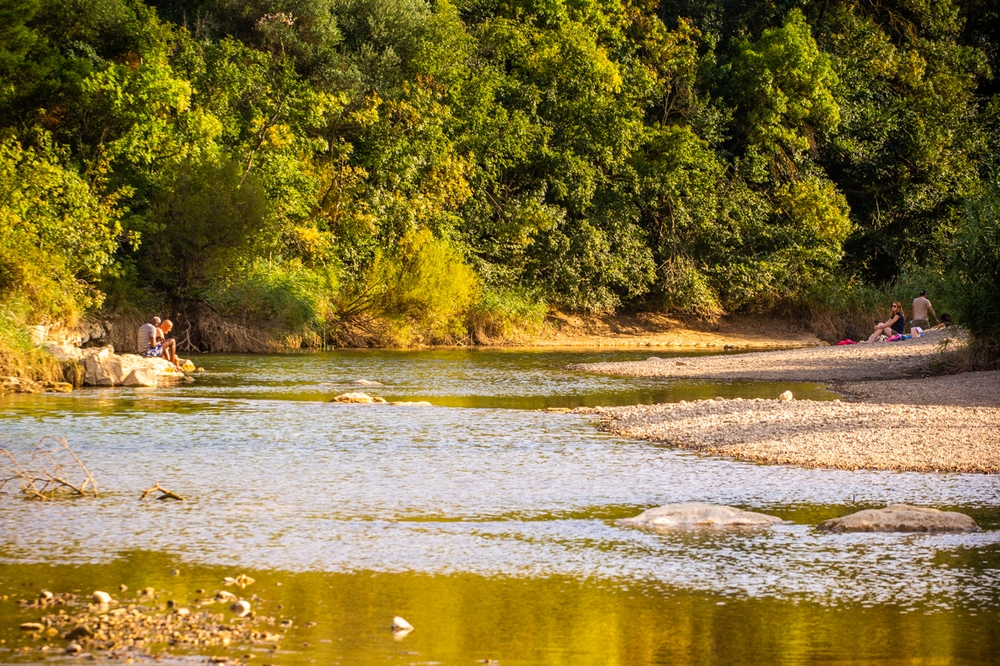 Once well rested and refreshed, go to the discovery of Lagrasse!
Swimming digs deep!
To fill the small and big hollow, you will be spoiled for choice. There is no shortage of restaurants, cafes and other places offering snacks, ice cream or pancakes in Lagrasse. You can also buy something to make a hearty and tasty snack in the shops of the village.