Looking at the landscape or walking on the paths, we can guess the face of this country when man drew all his resources from this hard land, until the last quarter of the XNUMXth century.
From wheat to grapes
In the plain and the best lands of the valleys, the wheat was spreading and everywhere occupied the first place. Lonely windmill on top of a Pech, watermill in a river bed testify to the abundant production of cereals.
In each village, the oat fields allowed to feed the horses until agricultural mechanization and the generalization of tractors. Many villages keep a drinking trough next to the precious fountain.
Le beehive honey replaces sugar everywhere, the olives (plantation of olive trees) give the oil, for consumption and lighting of lamps. Rabbit warrens (traps made of dry stones) also improve the ordinary. The cultivation of the olive tree gradually died out until the frost of 1956 which decimated many hundred-year-old olive trees. From 1850, the vines hunted wheat. While it was until then reserved for the hillsides, the vineyard gained the good lands reserved for cereals, pushing the gardens back into the scrubland. The development of the railroad transports agricultural products to distant markets and gives rise to regional specializations which mark the end of food crops (lentils, peas, beans, etc.). The scrubland gardens are gradually abandoned but remain cultivated near sources or rivers.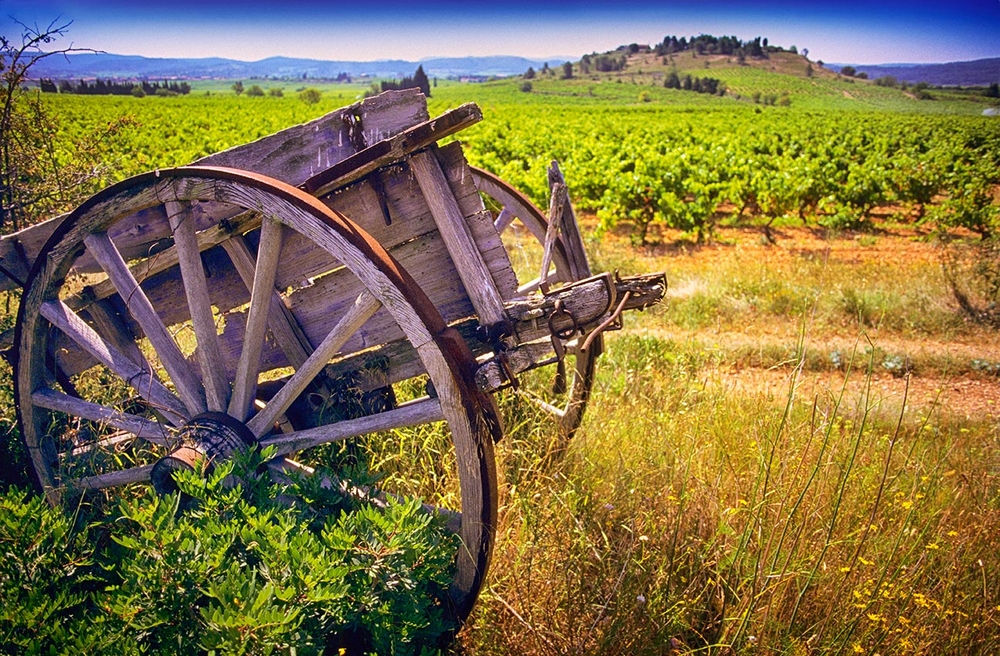 The time of the herds
Sheep and goat farming is essential to the life of Corbières and Minervois. Since the Middle Ages, sheep farming for wool has been one of the main riches of the Corbières. The number of herds begins to plummet with the disappearance of the cultivation of wheat and straw. Transhumant herds from Biterrois to Andorra no longer cross the Corbières with the arrival of truck transport in the 1940s. numerous sheepfolds, capitelles, low walls today in ruins, scattered throughout the country, testify to the past importance of breeding; more for meat than for wool, each smallholding had its herd at the beginning of the XNUMXth century. Today, a few herds still graze peacefully in the scrubland and mountain pastures, but they are much less numerous than in the past.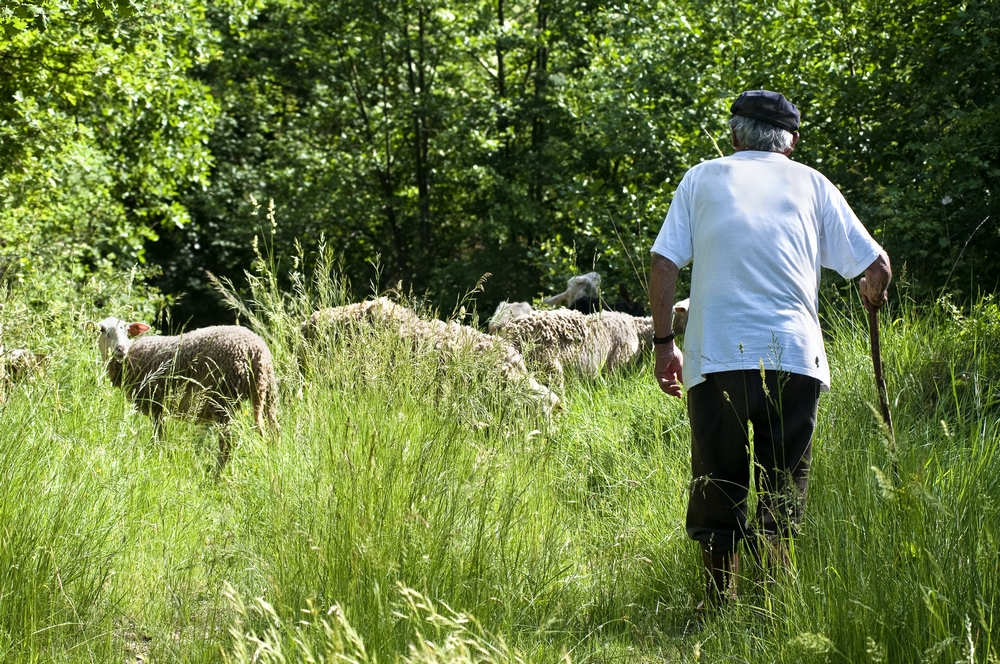 La cabra, poem by Joan-Maria Petit
"La cabra senha de sa barba l'erbilh la pèira e lo folhum E carreja entre sas banas god lo pair plen de lum, the ora of pregària sus las ciras de la cima esperlonga la montanha, D'una carba en clar de luna e dins the area çai degruna a rosari of merces »
« The goat blesses the grass, the stone and the leaves with his beard and carries God the Father in light between his horns. At the time of prayer on the snow on the peaks, she extends the mountain with a spray in moonlight and recites a rosary of thanks ".