The cargolade comes from the word "cagaròl" which means "snail" in Occitan. This is a typical dish of times of celebration and meeting in our villages: snails grilled over embers.
La cargolade, a festive dish
During village festivals, we sometimes do to grill snails ("cagaròl") in the embers of vine shoots, on large grids. The cargolade is also prepared with the family, when the weather is nice and you can eat outside, near the grill. We serve the snails fresh from the grill on plates and we eat them as we can, with a spike and with the fingers ! Delicious !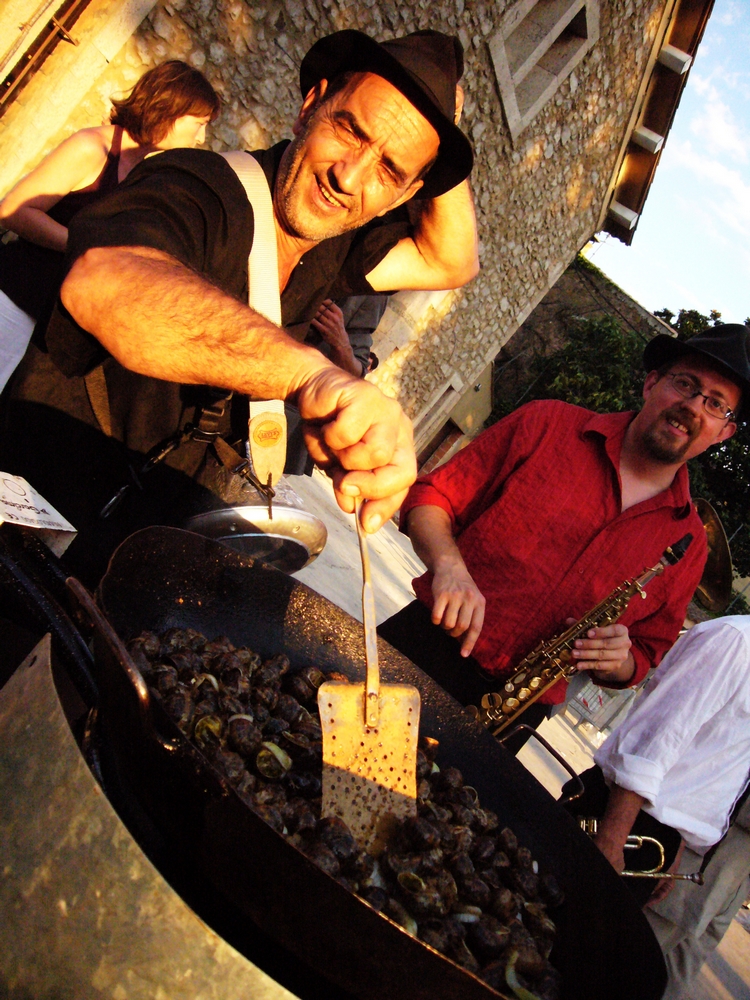 Ingredients
Pour 6 personnes:
72 snails (count 12 snails per person or less if you plan other grills)
salt
Sweet pepper powder
Thyme powder
150 gr of lard
Preparation
15min - cooking 12 min
Melt the lard and set aside. Prepare a large bowl half filled with fine salt completed with a quarter of chili and a quarter of thyme, mix. Dip the cleaned snails in this mixture and shake them to remove the excess. Prepare a barbecue with vine shoots, until a very hot embers are obtained, without flames. Arrange the snails side by side on a fine grill and put them to cook. Sprinkle them gently with a few drops of melted lard. Cooking lasts between 10 and 12 minutes, depending on the size of the snails and the power of your fire: to enjoy immediately!