To discover the flavors of the country and immerse yourself in the local atmosphere, nothing like shopping while strolling with a basket under your arm in one of the markets held in the heart of our villages and towns.
Lézignan-Corbières markets
In the shade of the plane trees of the course of the Republic, every wednesday morning you will find the Lézignan-Corbières market. This is an opportunity for the inhabitants of Corbières and Minervois to meet their friends and exchange the latest news. Southern atmosphere at the stalls covered with fresh and various products: seasonal vegetables and fruits, cold meats, cheeses and honey… Everyone finds what they are looking for.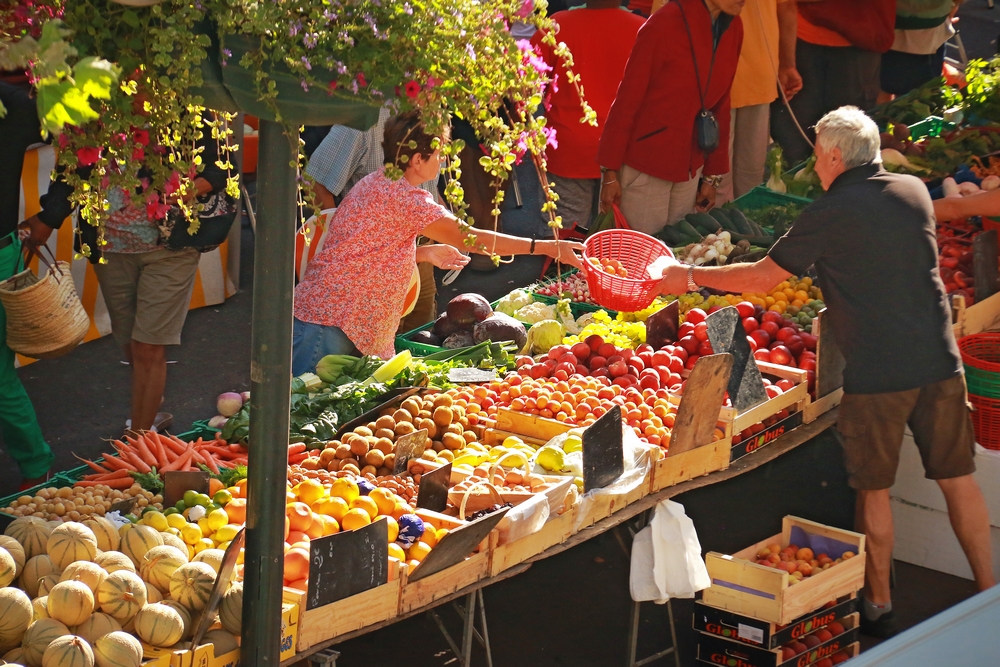 Le Saturday morning, from April to October, local produce market also stands under the halls of Place Cabrié.
After you have done your shopping, you can sit on the terrace for a coffee or lunch.
---
Lagrasse market
Under the medieval market square, every saturday morning, find in Lagrasse the colors and flavors produced in the surrounding villages. The perfect opportunity to do some shopping before discovering the village and its rich heritage, take a dip in River or sit on the terrace to sip a coffee or lunch taking advantage of the setting.
---
All markets
Interest weekly markets are held in many villages of Corbières and Minervois. Here is the list that will allow you to find your happiness depending on the day of the week and where you are!
Some markets are also sometimes organized in a way ephemeral. They are always friendly moments where thewe meet, we discuss, we eat and we have a drink on large shared tables. Not to miss !
---
Talairan truffle markets
In December and January, in the small village of Talairan are held two markets which honor the "underground empress": the black truffle as well as a large number of products from the Cathar Country. Specialists will find there the black jewels of the Aude and the curious, a festive and picturesque atmosphere, especially at the time of the very serious sale of truffles. In this market, you will be offered to taste the famous truffle scramble in the fashion of Talairan (borramescla de trufas, a la mòda de Talairan).