It is in the heart of the small village of Fontjoncouse, nestled in a discreet valley of the Corbières, that Gilles Goujon and his partner Marie-Christine have created the Auberge du Vieux Puits, a world-renowned 3-star restaurant.
A challenge brilliantly met
The Auberge du Vieux Puits is a hotel-restaurant today renowned. Yet it was a real challenge to settle in Fontjoncouse, a whole small village peaceful lost in the wild nature of Corbières, far from the urban bustle. Gilles Goujon becomes Meilleur Ouvrier de France then pick up a first Michelin star in 1997. By dint of hard work, rigor, patience and perseverance, to which is added an indisputable culinary and creative genius, Gilles Goujon and his team arrive at the consecration in 2010: obtain a 3th Michelin star.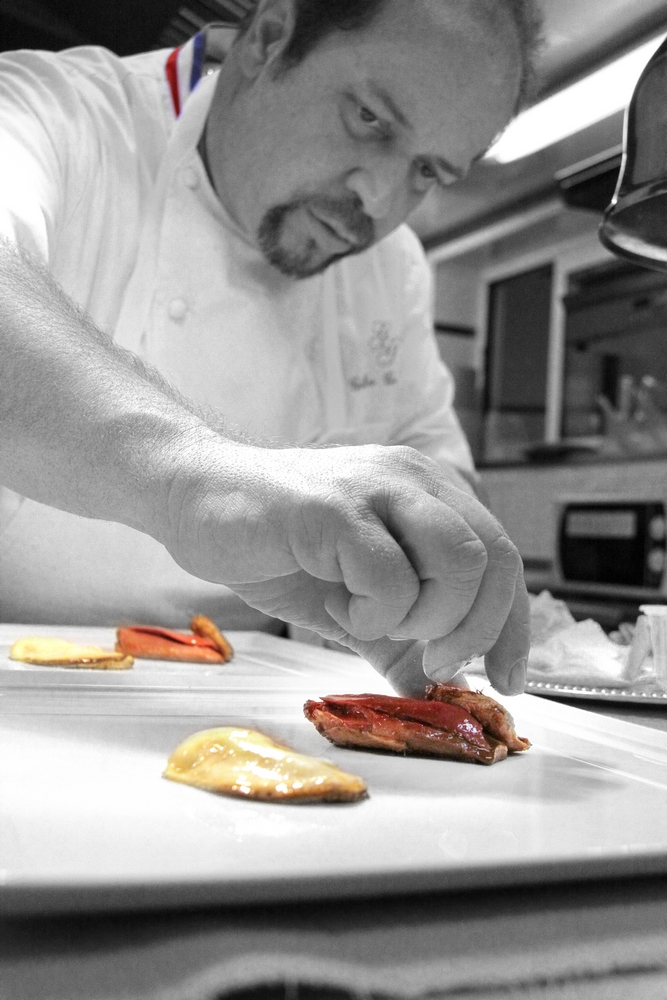 Exceptional cuisine in the Corbières
Gilles Goujon and his team are committed to enhancing our local products. THE Mediterranean flavors are in the spotlight, accompanied by best wines des Corbières, Minervois, Fitou or La Clape. One of the dishes that made the reputation of the chef is rotten "Carrus" chicken egg with black truffle. Among his other "signature" dishes, we find for example the roasted black cocoon back, puffed rind or sautéed Mediterranean grouper in navarrin with tarragon.
We do not tell you more, these delicacies can be seen, felt and savored more than they are told! So at the table!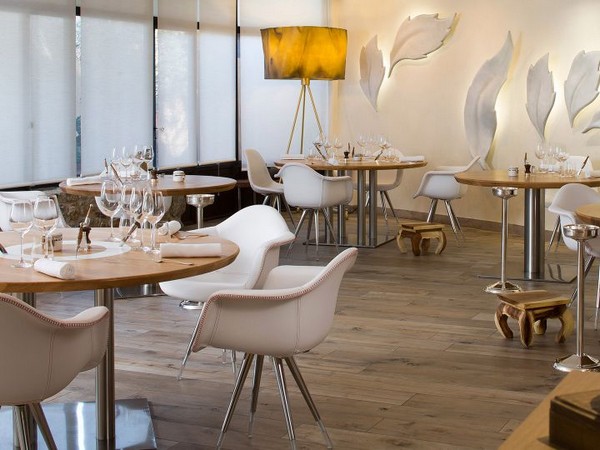 Convenient !
Better book as soon as possible because places are quickly taken! For a late reservation, you will have a better chance of finding a table for lunch.
The 3-star hotel also offers stays including a meal in the restaurant.
A success story that continues
In 2020, Tripadvisor named the Auberge du Vieux Puits "Best gourmet restaurant in the world", based on the opinions left by customers who were fortunate enough to sit at his table. Gilles Goujon regularly appears in the show Top chef on M6 to share his passion with as many people as possible.
This year he is opening a new restaurant in Béziers, a few steps from allées Paul Riquet, " the alternative ". This is the young chef Quentin Pellestor Veyrier who will be the executive chef of this new address, alongsideAxel and Enzo, the two sons of Gilles and Marie-Christine Goujon. At the Alter Native, the fish and vegetables will be in the spotlight. A permaculture vegetable garden has even been created to supply this table which will undoubtedly be talked about. Goal : get a star !