During your stay, come and share the typical atmosphere of Corbières and Minervois, experience a moment of encounter and gastronomic and cultural discovery.
Pentecost weekend
Prom'Aude in Lézignan-Corbières, the "Aude Al País" festival!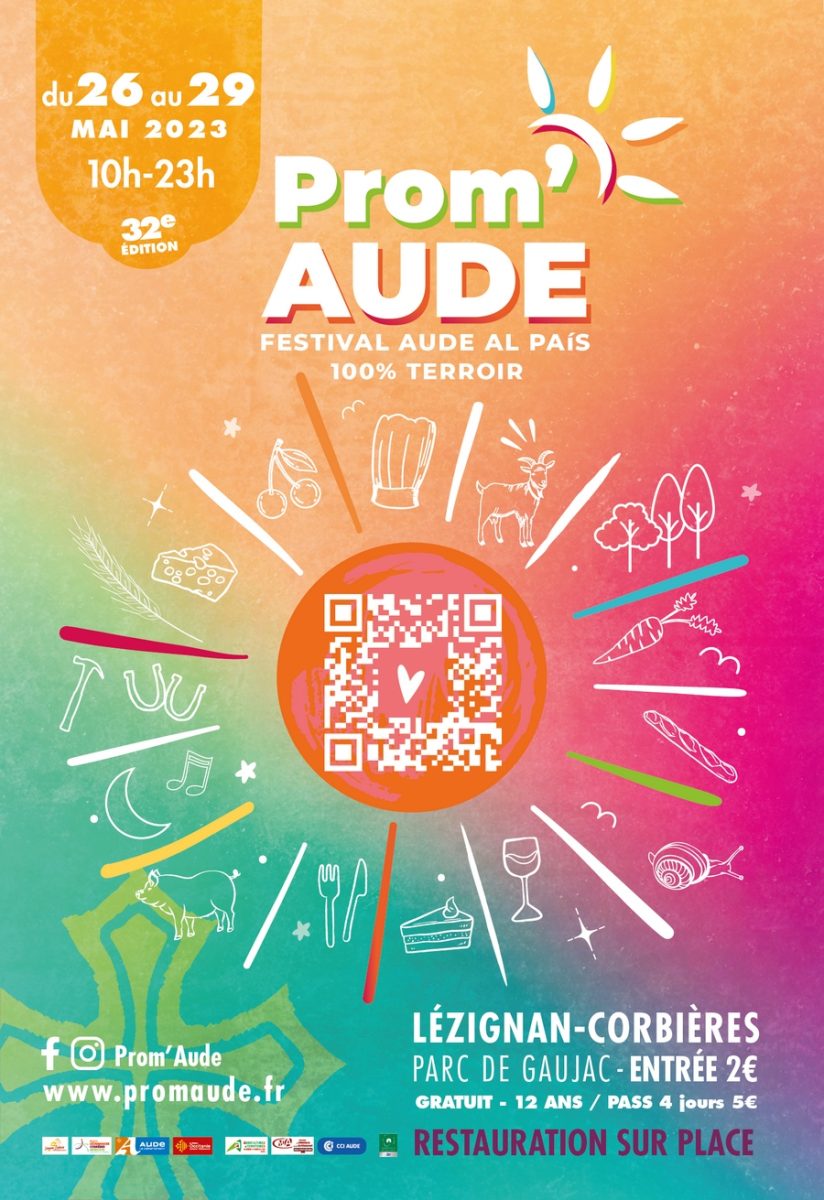 During the Pentecost weekend, from 26 to 29 May 2023, Prom'Aude allows discover local products, wines, as well as many musical and theatrical entertainment. It is the biggest showcase of Aude terroirs and know-how who in a festive and friendly atmosphere, honors all the riches of the department. On-site catering (taverns, food trucks…).
Contact : Prom'Aude, 06 83 53 57 31
June
Summer in Corbières
When the Corbières wine cellars offer musical evenings, tastings in the fields et operations visits. In each area has its own programming but always in a festive, convivial spirit and exchanges on trades and wine.
Contact : AOC Corbieres, 04 68 27 73 00
July
The Interco festival in Camplong d'Aude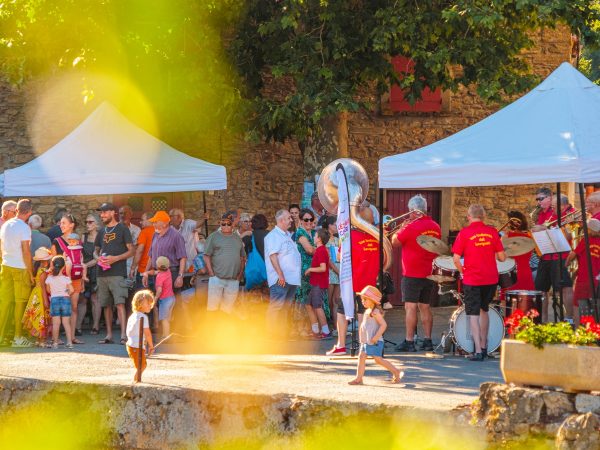 Every summer, the community of communes of the Lézignanaise, Corbières, Minervois Region organizes a large thematic festival in one of the villages of the territory. THE July 28, 2023, Camplong d'Aude, wine-growing village at the foot of Mount Alaric will in turn be the venue for this great annual celebration.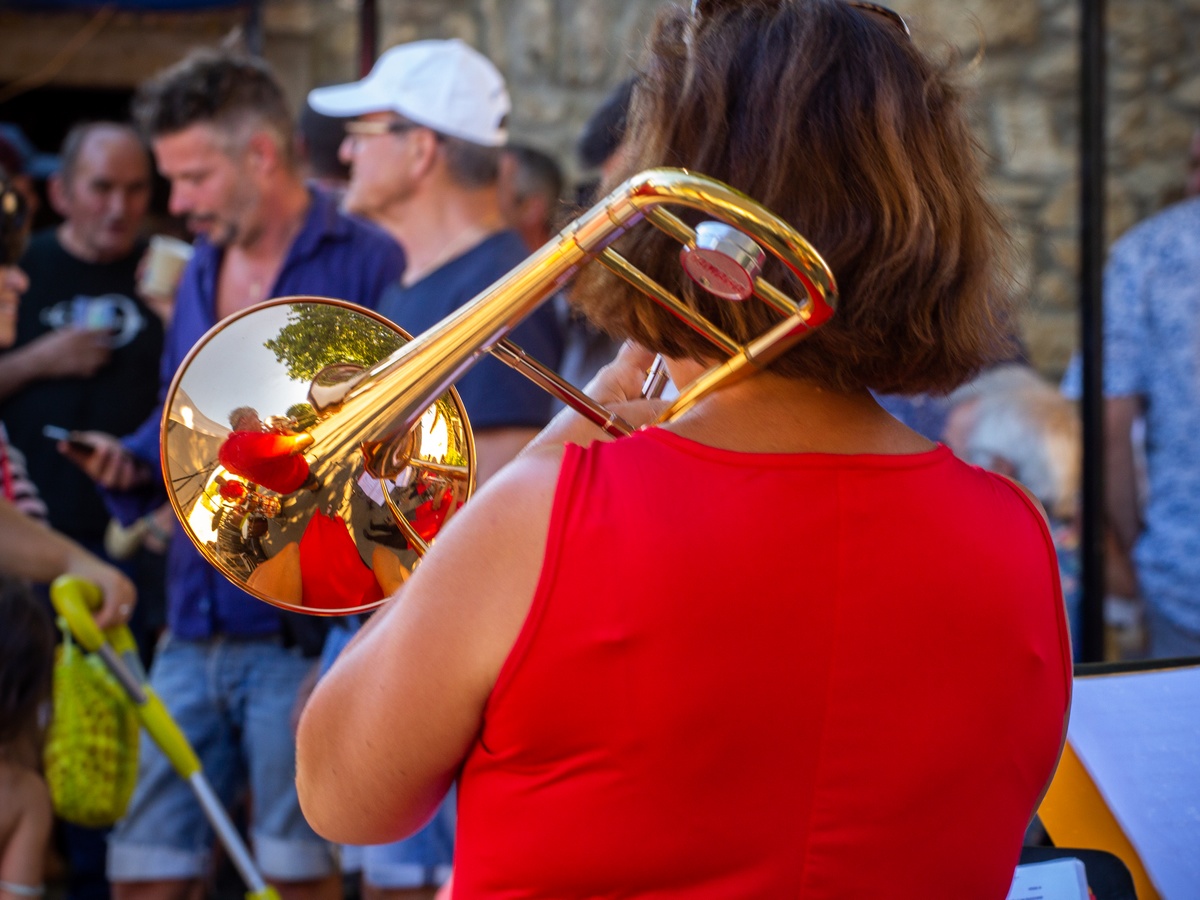 Convivencia, a sea scene
From Toulouse to Montpellier, a barge transformed into a sailing scene proposes musical stops along the canal du midi. Of world music artists play on the deck of the barge. AT each stopover, a different program ! We can also share share a drink and eat in an atmosphere tavern warm and friendly.
Contact : Convivencia Festival, 05 62 19 06 06.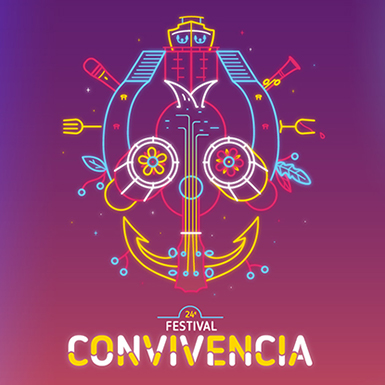 Corbières in celebration
Le July 31, 2023, go to republic course at Lezignan-Corbieres for Rmeet the AOC Corbières winegrowers, who have concocted a tasting red, rosé and white wines of their own, all in music, without forgetting the procession of Sainte-Suzanne.
Contact : AOC Corbieres, 04 68 27 73 00
July August
Cinema at the foot of the castles!
This summer, come and enjoy open-air cinema evenings with the castles of the Cathar Country in background !
Turnkey local farmers markets also offering snacks take place just before sessions under the stars.
Thursdays at Maison Gibert in Lézignan-Corbières
See you on Thursdays, in the court of honor, during the months of July and August. A truly scene on which formations came from all walks of life come to perform in front of an ever-increasing audience. These Thursdays end with a convivial moment around tasting of local wines.
Contact : Gibert Space, 04 68 27 30 32
September
Festival Tastes in Minervois
It's here meeting of AOC Minervois wines and culinary creation : the tastes ! Two days that take place in a joyful atmosphere, in a high place of the land. Around three or four atmospheres (world cuisine, traditional cuisine, food truck ...) we can taste around thirty "creations" great cooks. We have mouth watering!
Contact : The Minervois, 04 68 27 80 00
On your calendars! the next festival of Tastes in Minervois will take place in September 2024.
October
The Fascinating Vineyards & Discoveries Weekend
Le Fascinating Vineyards & Discoveries weekend is a national event which is declined for our destination Great wines in Corbières, Minervois, Fitou. In the program: activities, walks, entertainment, farmers' markets, concerts and many other surprises around the world of wine and vines. This year it will take place du October 19 & 22, 2023.
More information on our agenda.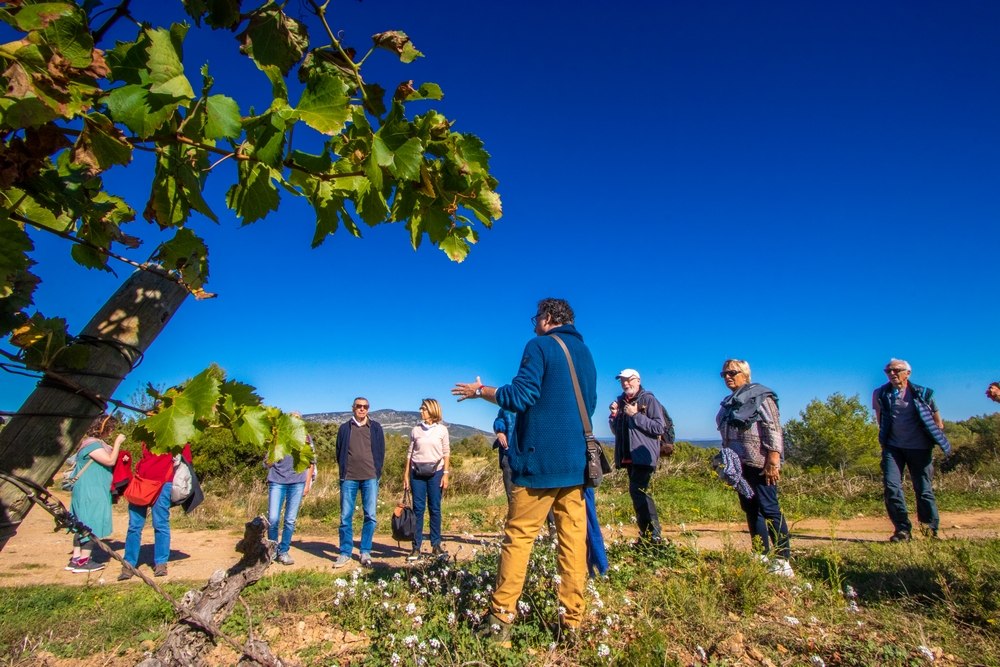 November
Jazz in Conilhac-Corbières
Un unmissable event for Jazz lovers with big names on the national and international scene. For some unique encounters between artists, the public, wines and local products the concerts continue in the Jazz cellar.
Contact : Conilhac Jazz, 04 68 27 71 99