The Château de Villerouge-Termenès, site of the Pays Cathare, is anchored in the heart of this small village of Corbières located in the hollow of a wild valley. Its walls and crenellated towers make it an ideal representation of the medieval castle.
The visit begins before you have walked through the doors!
The village can be explored on foot, visitors are invited to leave their vehicle in the parking lot of the old cooperative cellar. Take your time to reach the doors of the castle because it is inseparable from this charming village and it would be a shame not to take the opportunity to stroll through its flowery alleys. A little game before reaching the entrance to the castle: try to find the coat of arms of Dagobert, visible on the facade of a house!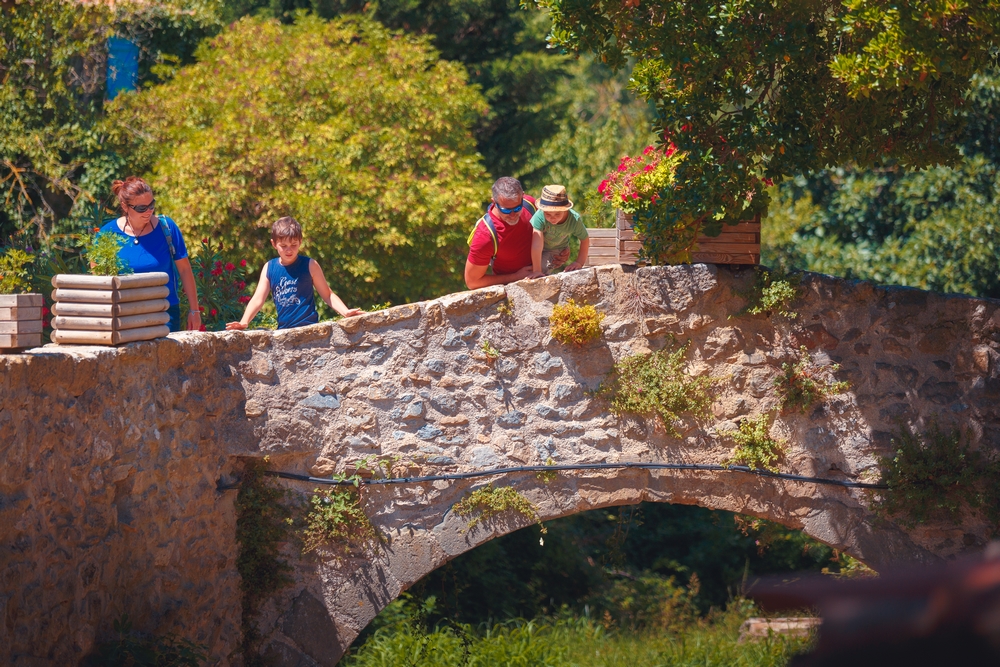 To know !
You can also download the application "Pays Cathare, le guide" et follow the commented walk around the castle.
For children, download the application Castrum, the game so that they can discover this monument while having fun!
Visiting the Castle
La visit of Villerouge-Termenès castle will allow you to learn more about the history of Catharism, the castle and the village, but also about daily life in the Middle Ages. At the reception of the castle, a audioguide will be offered to you.
It is at the castle of Villerouge-Termenès, residence of the archbishops of Narbonne, that the last page of the Cathar tragedy. He saw the last hours of the last Cathar, Guilhem Belibaste who was burned alive there in 1321.
The route takes you from room to room towards the covered way where is offered a panoramic view on the roofs of the village and the surrounding countryside.
---
After the visit…
A meal in the old fashioned way.
Before or after visiting the castle, several options will allow you to eat. Stay in the theme and treat yourself to a meal in period dress to the Medieval rotisserie ! You will have the opportunity to taste the old-fashioned cuisine in a castle room. As in the Middle Ages, the plates are replaced by bread and we eat with the fingers. Children love it (and older ones too)!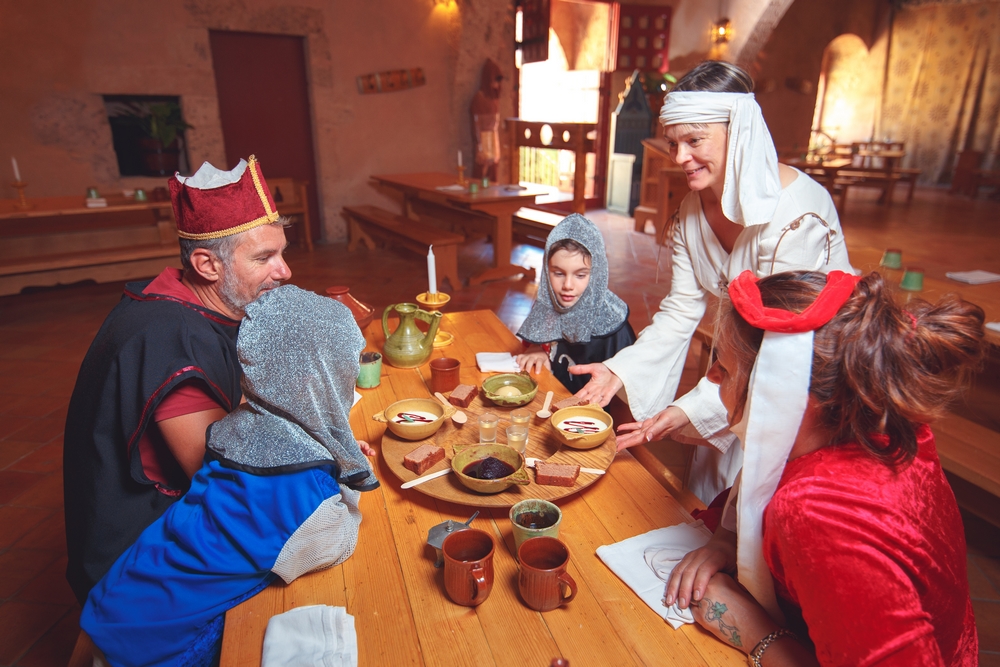 ---
Sit on the terrace and enjoy the surroundings ...
You can also settle down Terrace for meal invigorating or some refreshments. You will thus taste the typical atmosphere of this small village of Corbières.
To complete the visit
To complete the visit, you can go for a walk in the footsteps of Bélibaste by following the marked hike "Batons la campagne". Also do some shopping for local products at the Spirits of the garrigue shop located in the old cooperative cellar.