The Château de Quéribus is one of the emblematic sites of the Cathar Country. A vertiginous citadel, its strategic position on a rocky outcrop made it possible to monitor the border with Aragon. With its breathtaking panorama, this site is a must visit.
A little bit of history
In 1239, Chabert de Barbaira, partisan of the King of Aragon, occupied the fortified site of Quéribus. Not content with resisting the King of France, he welcomed the fleeing Cathar heretics. In 1255, Chabert surrendered after negotiating his freedom. He abandoned Quéribus to engineers and royal soldiers. The royal architects then reinforced the defensive function of the castle which became, like its neighbor the castle of Peyrepertuse, one of the sentinels of the border with Aragon until the Treaty of the Pyrenees signed in 1659.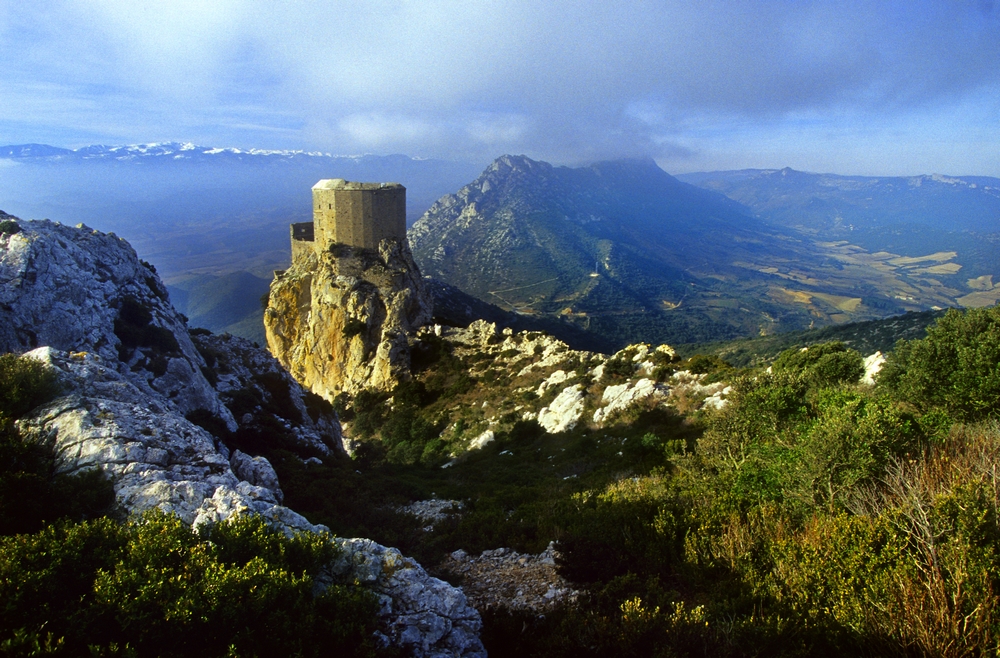 On the way to Unesco!
Quéribus is one of the 7 castles which, alongside the City of Carcassonne, have taken the path of UNESCO World Heritage classification as "serial property". These vertigo citadels must prove their outstanding universal value and meet at least one of the ten selection criteria set by Unesco. The objective is to prove that this fortified territorial unit is unique in the world!
Visit of the castle
Head to the castle ticket office where you will be given a visit document with your entrance ticket. You can also rent a audioguide or download theapplication "Pays Cathare, Le Guide" thanks to the WIFI terminal located at the reception and follow the increased walk. The youngest will be able to discover the site while having fun thanks to the application "Castrum, the game".
A path then leads to the castle. After having climbed the stairs that lead to the citadel perched at 729 meters above sea level, you will discover the remains of this site and enjoy a magnificent panorama of the surroundings. The former function of sentinel of the border of this fortress is then obvious!
After visiting the castle
After visiting the castle, head for the village of Cucugnan. It is the village of legendary priest of Cucugnan, celebrated by Alphonse Daudet in Letters from my mill. The Achille Mir theater, housed in an old house, offers a modern version of the Sermon of the Curé of Cucugnan through an original and poetic staging. A second projection presents aerial views of Quéribus castle commented by a guide-lecturer and archaeologist.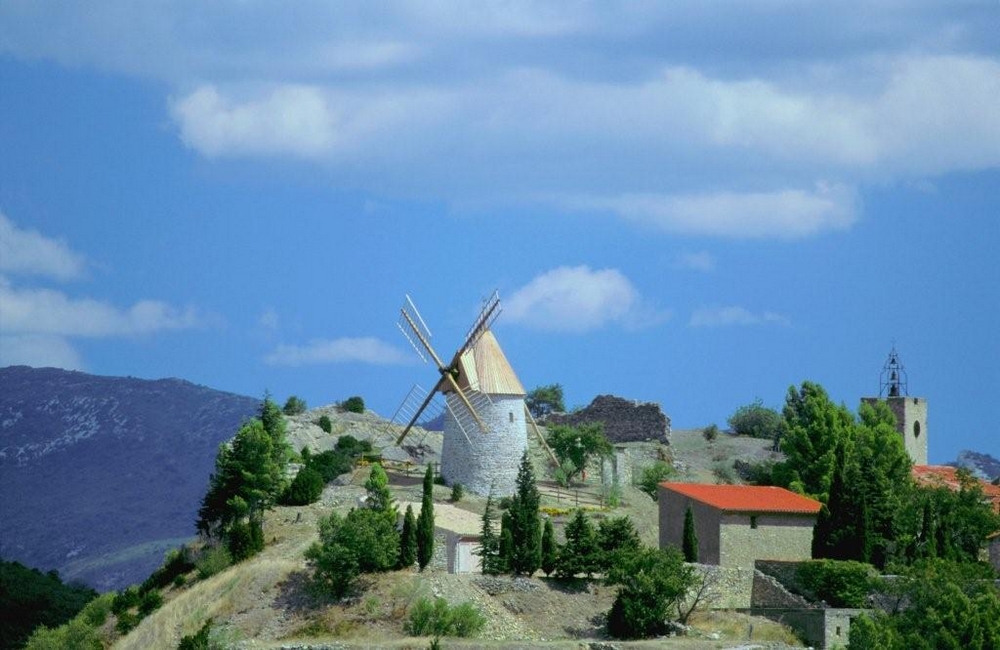 Dominating the village of Cucugnan, the mill of Omer was rehabilitated and put back into operation in 2006. With the flour it produces from local cereals from organic farming, breads, cookies and other brioches are made and sold on site. Visit to the Masters of My Mill to taste these delicacies whose reputation is well established!
---