The Château de Peyrepertuse is one of the emblematic sites of the Cathar Country. A true mineral vessel, its strategic position on a rocky outcrop made it possible to monitor the border with Aragon. With its breathtaking panorama, it offers an unmissable visit during a stay in Corbières!
A little bit of history
The castle of Peyrepertuse was bought from the king of Aragon by the king of France Louis IX. Saint Louis transformed it into a fantastic stone vessel during the 1659th century to protect the southern border of the Kingdom of France until the Treaty of the Pyrenees in XNUMX.
Like his neighbor Quéribus, the castle of Peyrepertuse was a simple military barracks, receiving a staff of ten soldiers. Their role was not defense but border surveillance, which explains their geographical position, in height. From 1659, the medieval fortification line fell into disuse and Roussillon, annexed, became the new buffer zone with the Kingdom of Spain.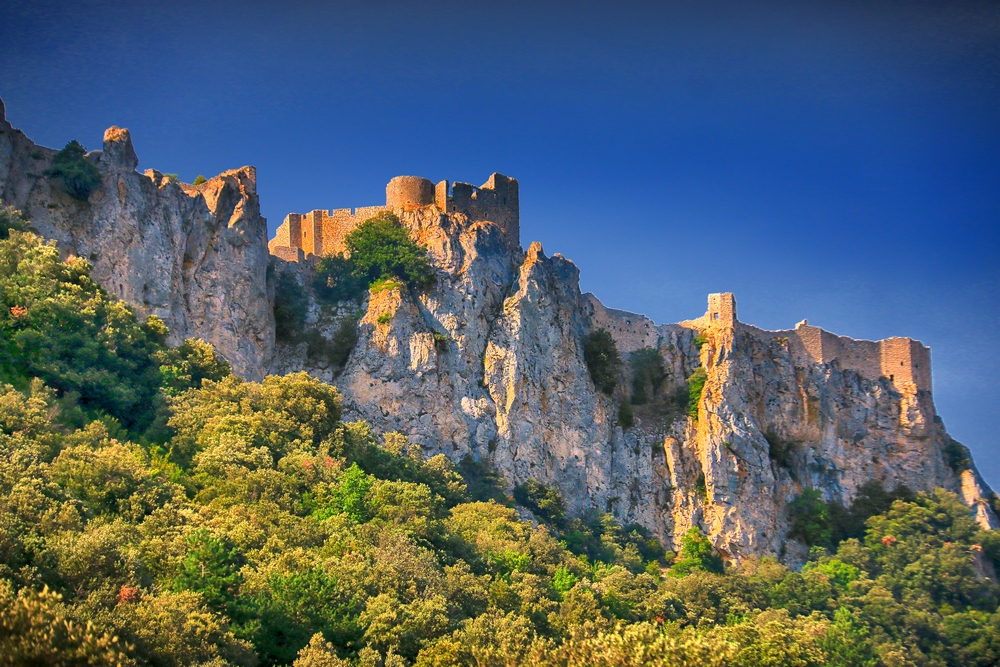 On the way to Unesco!
Peyrepertuse is one of the 7 castles which, alongside the City of Carcassonne, have taken the path of UNESCO World Heritage classification as "serial property". These vertigo citadels must prove their outstanding universal value and meet at least one of the ten selection criteria set by Unesco. The objective is to prove that this fortified territorial unit is unique in the world!
Visit of the castle
Head to the reception of the castle where you will be given a visit document with your entrance ticket. You can also rent a audioguide or download theapplication "Pays Cathare, Le Guide" thanks to the WIFI terminal located at the reception and follow the increased walk. The youngest will be able to discover the site while having fun thanks to the application "Castrum, the game".
A path then leads to the castle. Up there, you will discover the remains of this vast site and will have a splendid panorama of the surrounding landscape.
After the visit…
After visiting the castle, in summer, you can go and cool off in the Verdouble gorges, at a place called The Moulin de Ribaute (paid parking). Summer swimming is supervised. It is also possible to get there on foot, by following the marked route from the entrance to the village (coming from Cucugnan). Perfect to complete the day!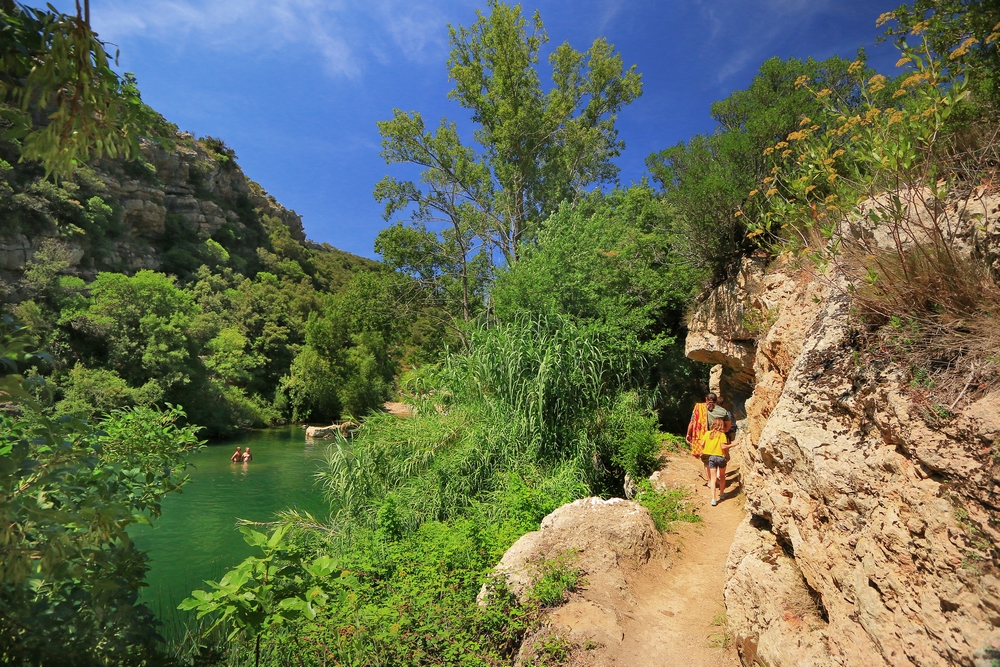 ---