This canoe-kayak trip, accessible to all, allows you to discover the Aude on its calm and wild part, listening to the lapping of the water and the song of the birds and enjoying the freshness of the waves.
See you at the base!
For this walk, go to the base of'Eaurizon à Puicheric. Didier and his team welcome us and present the different routes possible free rental. For a walk in the cool, quiet and surrounded by nature, this is really the ideal place!
Several routes are possible in free rental:
The first paddle strokes
Helmets on the head and vests threaded, we listen to the instructor's instructionsr before climbing into the canoes. No worries, it really is a easy route who awaits us. We let each other slide over the water by adjusting the trajectory of our boats with a few strokes of the paddle.
The discovery of the Aude
The canoe allows you to discover the wild side and nature of the Aude. On this section, the river is calm but the waves are sometimes animated by some rapids which give a little rythme on the ride! As the instructor told us before departure, all you have to do is place your boat correctly, paddle at the right time to control its trajectory and that's it!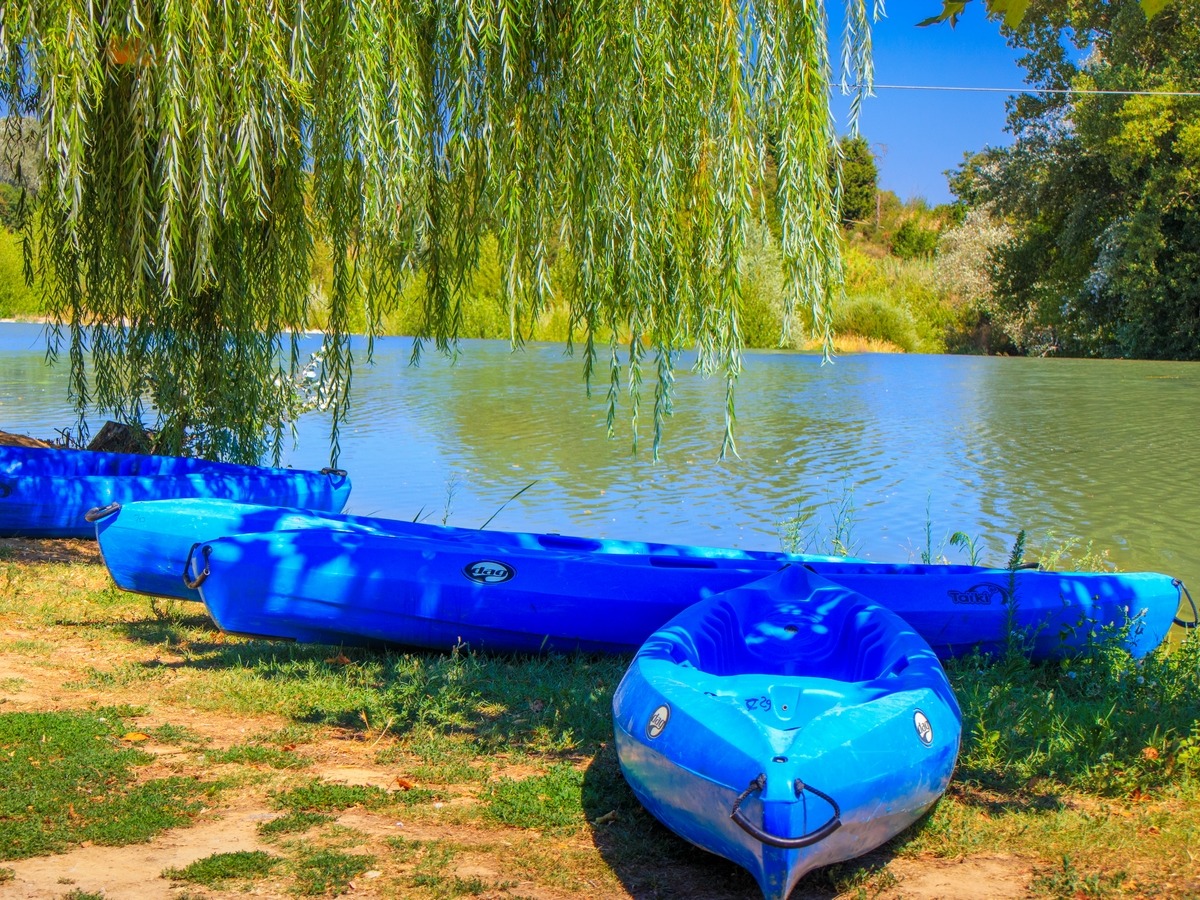 Shady breaks
The banks of the Aude offer shaded areas, perfect for to rest, nibble on a sandwich that we had put away in the cans and swim. An invitation to take the time and relax in this enchanting setting.
At the bend of a meander…
The landscape scrolls slowly as the walk progresses. Here, nature is omnipresent and one is won over by the peaceful side of the environment in which one evolves along the water.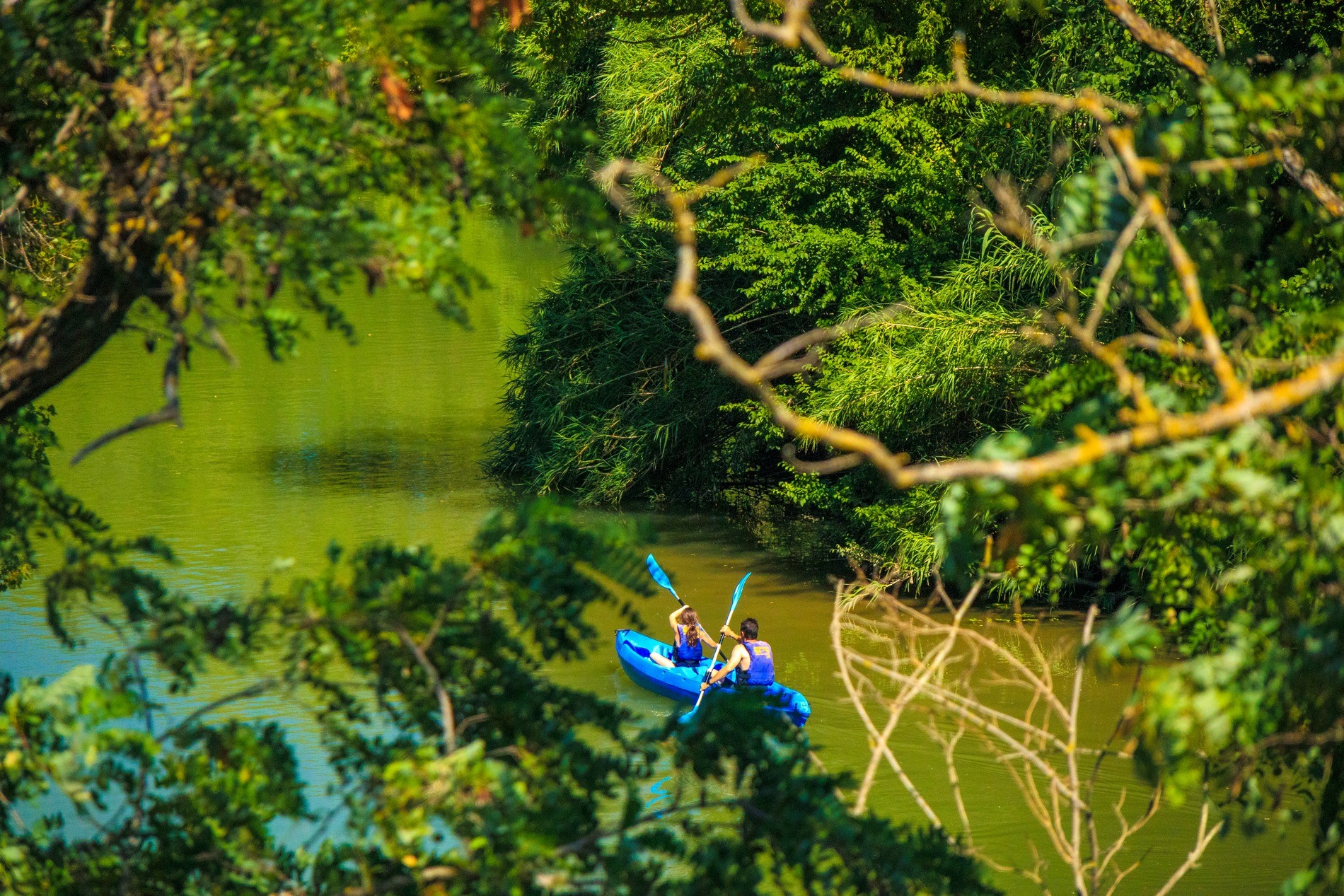 ---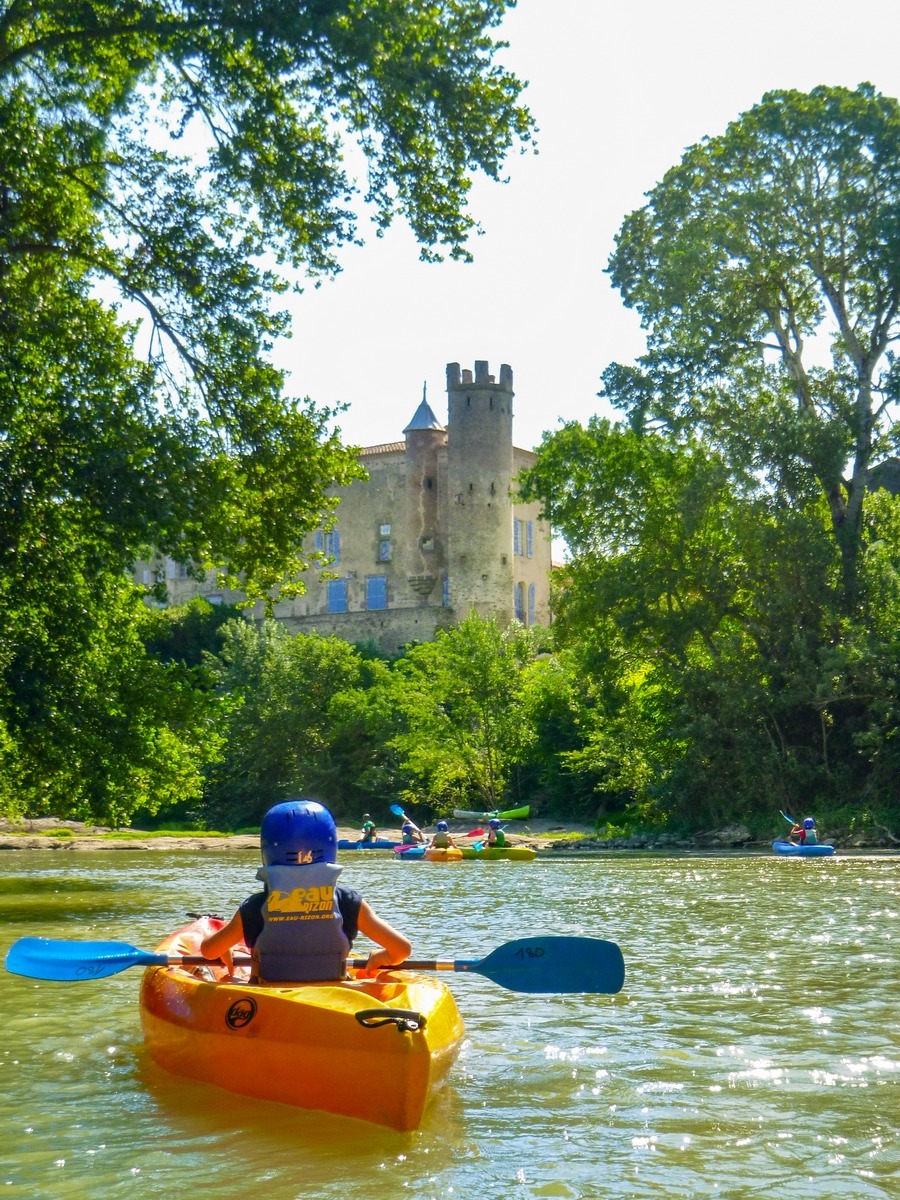 At the bend of a meander, a castle appears: it is the Roquecourbe-Minervois castle here visit in season, as well as its parks and gardens and its chapel.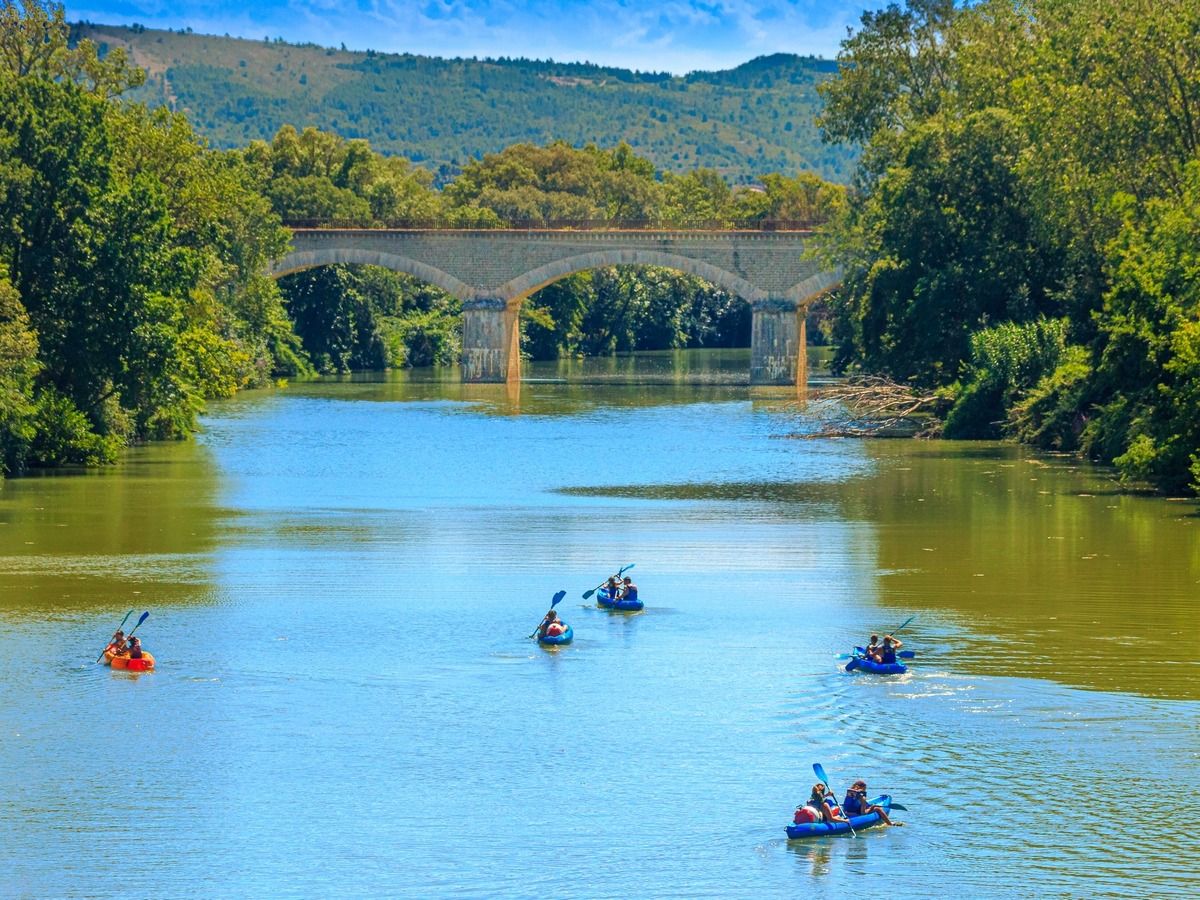 The walk continues until you see the Castelnau-d'Aude bridge. Some routes end here and the instructor awaits the kayakers to bring them back to the starting point at the Puichéric base. Others continue until Tourouzelle to prolong the pleasure of the ride...
---
Other activities with Eaurizon
Eaurizon also offers other activities such as canyoning in Termes, caving trips, climbing, via corda etc.
Convenient ! You can book and pay directly online: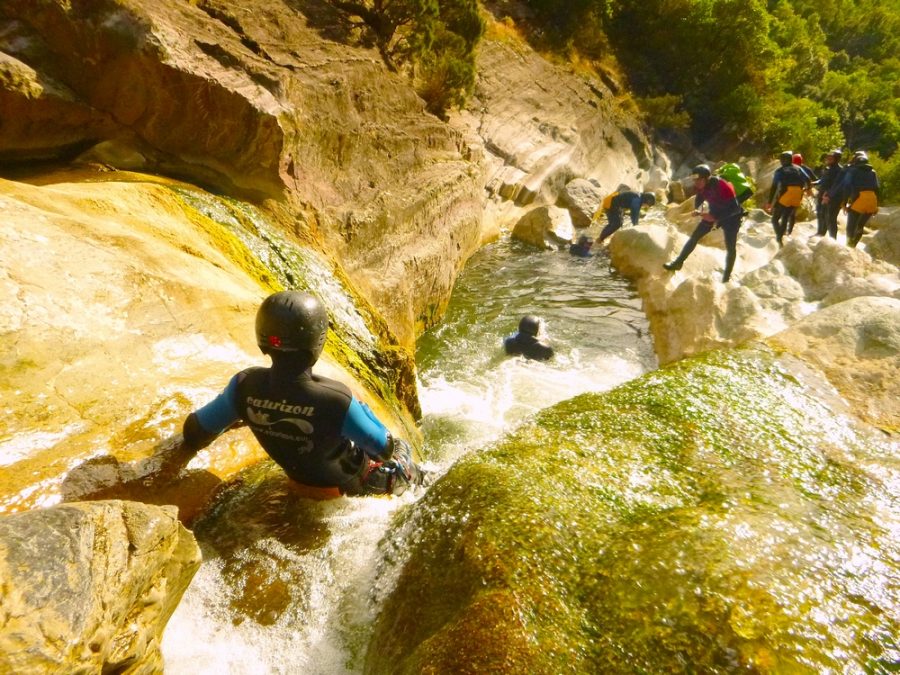 ---