Here, the rivers are ideal for fishing. A rod, some bait and let's go for a calm and cool day, surrounded by nature.
And in the middle, flows a river
L'fresh water flows between the rocks, under the trees ... a few rays of sun pass through the foliage and light up a meander of River. From the bank, the approach is smooth and silent so as not to frighten the fish.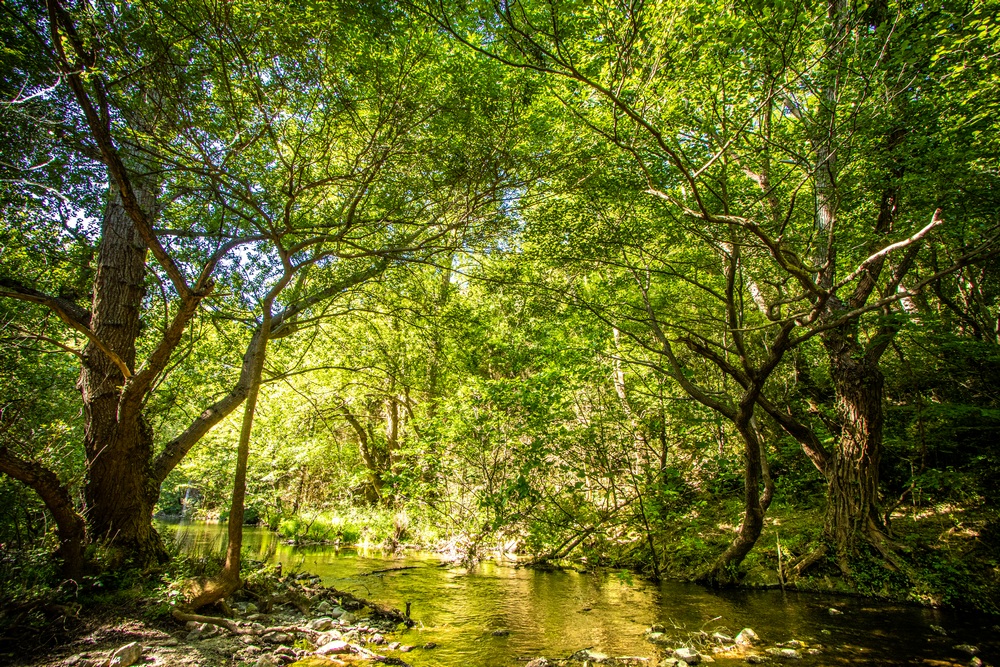 Trout is there, we can guess it in this hole, ideally placed at the outlet of the current. You have to cast your bait gently and let it slide as naturally as possible. It is a game of patience, calm and precision.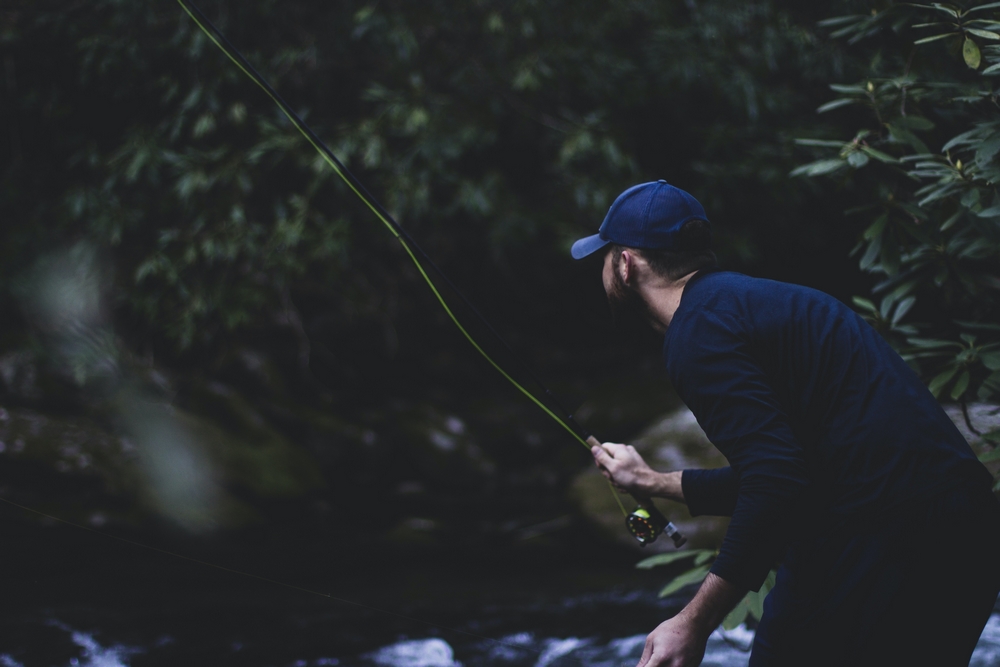 At last ! The wild trout bit. Once hooked up, the cane bends under its weight. She struggles and we must manage to bring her back to the edge smoothly. She struggles, but ends up getting tired and allowing herself to be led to the bank. Once gently collected in the landing net, all that remains is to remove the hook, avoiding as much as possible injuring it. If she is at the mesh (above the regulatory minimum size) and that we have not reached the daily quota, we can keep it for the evening meal, but why not do as on the no-kill course (where it is mandatory) and put it back in the water ?
For that you need gently take the trout in your hands et let her regain her strength a few seconds under water and get some oxygen while keeping it without pressure with your stomach down. What a joy to see her leave and, in a few short movements, slip under the stones!
To preserve fish:
For minimize injury made with fish, it is advisable to use barbless hooks. They will recover faster and have a better chance of survival.
Find the perfect spot and get organized
To find the perfect fishing spot, the Aude fishing guide is a valuable tool. It recalls the regulations, the opening periods by species and by category of watercourse, quotas, reserve areas, etc. The fish map allows you to see at a glance where the first and second category watercourses.
The fishing cards are for sale in the points listed here but also directly on the Internet. Several formulas are proposed: by the day, by the week, children's card, discovery card etc.
For you procure equipment and bait, you can for example go to the store Péchad'Oc in Lézignan-Corbières.